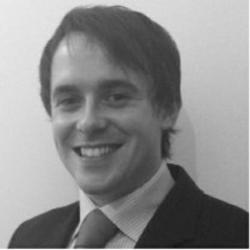 (PRWEB UK) 16 December 2012
Incite Solutions, the Bristol-based recruitment consultancy, continues the growth that has seen it relocate to larger office premises earlier in 2012. It has appointed James Cunnane-Neilan to increase its ability to support professional service organisations in the recruitment of IT and change management specialists.
Incite Solutions (ISL), who support clients in recruiting highly-skilled professional and managerial employees, has recruited James Cunnane-Neilan
After graduating from the University of Bristol with a BSc in Chemistry, James worked for a number of leading recruitment consultancies recruiting for a wide range of technical roles with clients ranging from start-ups right through to blue-chip companies in various industry sectors.
His most recent position was with the largest legal recruitment specialist in the UK where he recruited both mid-senior level back-office staff as well a front-line fee earners for top private practice firms.
James has joined ISL Recruitment to focus on recruiting experienced IT and change management professionals for professional service orgsnisations, with particular emphasis on the legal sector
NOTE FOR EDITORS Incite Solutions was founded in 2007 by two experienced recruitment consultants. It has grown consistently since then and expanded into larger offices on an annual basis. Its most recent move, to 10 Victoria Street, provides ample space and opportunity for ISL to continue with their ambitious growth plans across a range of markets and industries. ISL specialise in the recruitment of experienced professionals across sales and marketing, project management, IT and operations in the following sectors: financial services; technology; retail; engineering; public sector.
For further information, please contact Alan Furley or Henry Keeys.