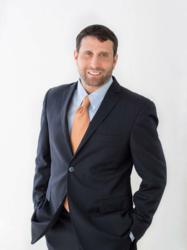 The world may be ending on December 21st who Knows, so we are running an end of the world promotion
Bay Harbor Islands, Florida (PRWEB) December 14, 2012
Miami Plastic Surgeon, Dr. Michael Salzhauer owner of Bal Harbour Plastic Surgery Associates announces a 'December to Remember' special that offers unlimited savings. Interested clients can take advantage of their Miami plastic surgery special before December 21, 2012. As a part of the 'December to Remember' special, clients can name their price and see if the Miami plastic surgeons accept their offer. It also includes an additional free area of liposuction that spells savings of $2500 as well as a gift certificate for laser hair removal worth $200.
"The world may be ending on December 21st, so we are running an end of the world promotion. Just like Priceline.com you can Name Your Price, who knows we may accept it. And if we do we'll also throw in a free area of liposuction and a free area of laser hair removal," said Dr. Salzhauer. "Remember if the world does end you do want to look your very best."
A renowned cosmetic and reconstructive surgeon and nose job specialist, board-certified Miami plastic surgeon, Dr. Michael Salzhauer was recently awarded the 'Best Miami Plastic Surgeon 2012' by Miami New Time's 'Best of Miami Readers' Poll.' He is not only internationally recognized for his Miami plastic surgery but is an author and inventor as well. For more information, visit http://www.BalHarbourSurgery.com or call 305-861-8266 today.
About Bal Harbour Plastic Surgery Associates:
Miami Plastic Surgeons Dr. Michael Salzhauer and Dr. Mel Ortega offer their patients over 40 years of surgical excellence. Dr. Michael Salzhauer is well known for his extensive experience and cutting edge techniques with procedures such as rhinoplasty, breast enhancements including breast augmentations, lifts and reductions, body contouring including his trademarked Genius Liposuction, Brazilian Buttlifts (buttocks augmentation), Tummy Tucks and Mommy Makeovers, male cosmetic enhancements, and facial rejuvenation, and non-surgical anti-aging treatments. Dr. Mel Ortega is certified by both the American Board of Surgery and the American Board of Plastic surgery and has extensive surgical experience.