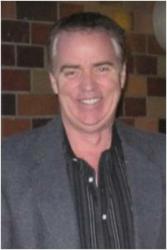 We can make the adoption process meaningful and uplifting.
American Fork, UT (PRWEB) December 13, 2012
The Adoption Center of Choice, Utah's leading adoption agency specializing in infant placement, cites recent discouraging high school graduation statistics as validation for the agency's complete care for birth moms. The figures, provided by ChildTrends.org, show that only 51 percent of teen moms obtain a high school diploma by the age 22, while childless teens have a 90 percent chance of getting their diploma.
"A large number of teen moms are unprepared to raise a child, and the 24/7, stressful task of raising an infant or young child means that education is no longer a priority," says James Webb, CEO of American Fork's Adoption Center of Choice. "We believe that by providing birth moms with housing, food and counseling, we can make the adoption process meaningful and uplifting, while simultaneously giving pregnant women the chance to finish high school and continue their education."
Nicole H., a teen mom who participated in the program, says that after she gave birth, she was able to not only get her diploma, but take college classes. "When I decided to give my baby to a caring family, I never really though about finishing high school or anything. While spending time in the program, the support team there encouraged me to continue with school, and I'm proud that I've been able to do that."
Birth mothers are encouraged to contact The Adoption Center for a confidential conversation with one of the professional staff members, who will answer any questions and provide additional information about the program, as needed. Birth mothers can also visit The Adoption Center's website at http://www.theadoptioncenter.com.
ABOUT THE ADOPTION CENTER
The Adoption Center of Choice is an adoption agency that is licensed in the state of Utah and has specialized in infant adoptions since 1995. The full-service agency provides food, housing, cell phones and counseling to mothers who choose to give up their babies for adoption, as well as other resources for families wishing to adopt. The Adoption Center' staff is composed of caring individuals including adoptive parents, birth parents, adoptees and professionals that have extensive knowledge about adoption. With 17 years of experience and more than 1,200 successful adoptions, both the physical and mental well-being of the child and birth mother are top priorities for The Adoption Center.