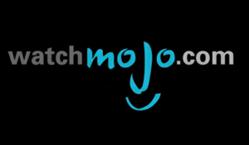 Montreal, Canada (PRWEB) December 14, 2012
WatchMojo delivered its annual summary of the year by publishing a comprehensive End of Year video (YouTube link, WatchMojo link), covering the top 10 news stories of 2012 and reviewing other headlines and pop culture trends.
The final list includes:

Gaffes and memes from the United States Presidential Election;
A recap of the devastation caused by Hurricane Sandy;
Memorable moments from London's big year;
Increased interest in science with stories like CERN's possible discovery of the Higgs boson and NASA's Curiosity Mars Rover;
Facebook's disastrous IPO;
Pop culture trends like "Gangnam Style" and "Call Me Maybe;"
And much more.
This year's retrospective comes on the heels of last year's popular 12-part video series and microsite, as well as the comprehensive eight-part 2000s decade in review that WatchMojo published in 2009, which included videos on business, fashion, music, science and more.
About WatchMojo
WatchMojo informs and entertains through video by covering the people, places and trends that have shaped history. The company's short-form factual infotainment programming answers questions on Who, What, Where, When and Why across thousands of topics in Automotive, Business, Comedy, Education, Fashion, Film, Food, Health & Fitness, History, How To, Lifestyle, Music, Politics, Science, Space, Sports, Urban Living, Technology, Travel and Video Games.
By providing videos to the world's largest media companies and academic organizations, WatchMojo is a leading producer of professionally-produced, premium, brand-safe, evergreen, videos. The company's catalog of 7,900 videos has generated over 1 billion video views online and billions more in out-of-home digital networks.
Digiday picked WatchMojo as one of three finalists, alongside CBS and HBO, in the Best Entertainment category at the Digiday Video Awards. Marketing Magazine named WatchMojo one of Canada's Digital Media Companies to Watch in its September 2011 issue. Ernst & Young nominated Ashkan Karbasfrooshan for Entrepreneur of the Year in its 2012 media category.
Learn more on http://www.WatchMojo.com
###