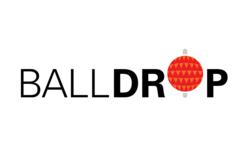 Ring in the New Year with BallDrop.com
New York, NY (PRWEB) December 14, 2012
Regardless of how you plan on ringing in the New Year, New York City offers something for everyone but most New Yorkers and tourists alike want to celebrate in the center of the action – Times Square. The newly launched, one stop shop, BallDrop.com is this year's go to resource for Time Square's top New Year's Eve events.
"BallDrop.com is focused on creating unforgettable New Year's Eve experiences. We have something for everyone, whether you're looking to have a quiet dinner, see a show or dance into the New Year.", said Paul Warshaw, Chief Operating Officer of BallDrop.com. "We pride ourselves on providing access to the largest variety of New Year's Eve parties at the most popular venues in Times Square."
Ball Drop has it all and will be the number one Times Square party concierge to kick off 2013! Say au revoir to 2012 and rub elbows with New York's most cosmopolitan, urbane, and refined crowd at Inc Lounge. Or put on Mardi Gras beads and take a walk down to Bourbon Street Bar. Interested more in checking out the best view of Times Square? Ava Lounge will raise the bar for years to come. Traveling with the whole family this holiday season? No problem, for the first time ever American Airlines Theatre is opening their doors and hosting a family-friendly New Year's Eve party, so bring the kids along this year. Don't want to pay the big bucks but still want to party with your favorite celebrities? Head to Madame Tussaud's to revel at the annual "Party with The Stars" themed extravaganza as guests mingle and party the night away amongst wax replicas of famed and favorite Hollywood's A-listers. Not impressed by that line up? Put the dancing shoes on and come down to the Copacabana, one of the largest parties in the heart of Times Square or ring in the New Year at Times Square's Newest Hotel, Yotel.
Not in the mood to commit to just one event? BallDrop.com offers a Ball Drop Pass for those 21+ yrs of age as well as a Family Pass for those attending with the family. Both grant the bearers access to multiple restaurants, lounges, nightclubs, and event spaces in and around Times Square for the first half of the night on New Year's Eve and for the piece de resistance, slip past the barricades to see the Times Square ball drop live.
Add in copy about the only Broadway shows running on New Year's Eve; the Fantasticks and Perfect Crime. Let's also mention something about bowling at Lucky Stike with cash bar.
New Year's Eve in Times Square is a special evening, where millions share the closing of one year and welcoming of the next. BallDrop.com is poised to enhance your celebration with unique Times Square New Year's Eve experiences for everyone. A few are highlighted below:

BallDrop Pass: Multiple Parties, One Price...It Is A Unique Experience You Have To Try! http://www.balldrop.com/times-square-all-access-pass
Family Pass: Multiple Parties, One Price...It Is A Unique Experience You Have To Try! (All Ages)
American Airlines Arena: For the first time, a Broadway Theatre is opening their doors and hosting an NYE Party.
Madame Tussaud's: One of the only venues in Times Square that has a direct view of the Ball Drop.
Ava Lounge: Rated Best View of Times Square.
Bourbon Street: New Orleans' Mardi Gras in Times Square.
INC Lounge: Rated Most Value for VIP Table Packages.
Copacabana: One of the largest parties in Times Square.
Lucky Cheng's: A night of glam camp and interactive cabaret entertainment in Times Square. http://balldrop.com/new-years-eve-lucky-chengs-times-square
Lucky Strike: Bowl in the New Year at this Celebrity Hot Spot with drinks, bowling, and fun.
Yotel: One of the nicest, newest, and trendiest hotels in Times Square.
Snapple Theater: See The Ball Drop Live At Times Square Warming Lounge with friends and family.
Bar Hop until the Ball Drops: Time Square's newest pub crawl featuring Beer Authority, House of Brews 46th Street and New York Beer Company. http://balldrop.com/times-square-bar-hop
For a complete list of New Year's Eve events, visit BallDrop.com.
About BallDrop.com
Ball Drop is the largest producer of New Year's Eve events in Times Square. We provide access to the largest selection of New Year's Eve parties at the most popular bars, lounges nightclubs, restaurants and hotels in Times Square. With events for all budgets and ages, we cater to everyone's needs.
New Year's Eve is the #1 holiday to celebrate with friends, family or that special someone. Not sure where to go? One of our New Year's Eve Specialists will help plan your perfect evening. The countdown to midnight has already started. Where will you be at midnight?