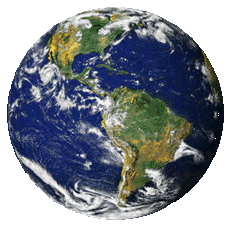 Geographical Sciences @ ScienceAlerts.com.
Bad Honnef, Germany (PRWEB) December 14, 2012
ScienceAlerts.com is a Geographical Sciences Social Network to discover and share scholarly content in the basic and applied sciences of agriculture, biology, environment, forestry, geography and health. Currently, 25,692 members are actively monitoring 6,077 journals publishing in these fields and have contributed 1,130,747 posts to the site. The latest additions to the site are aggregated on the frontpage as well as in an Geographical Sciences Social Network RSS Feed.
ScienceAlerts.com's new Geographical Sciences Category covers the physical characteristics of the earth including its surface features, and the distribution of life on earth. It currently contains 82,516 posts selected from 523 scholarly geography journals. This category also provides a Geographical Sciences RSS feed which is one of the best and most popular ways of staying up to date with the latest news in this science discipline. One of the latest articles in this category features an empirical assessment of uncertainties of meteorological parameters and turbulent fluxes in the AmeriFlux network. The authors found the lowest relative errors for the meteorological parameters, while they found the largest errors for latent heat and CO2 fluxes. Deviation around the mean for the turbulent fluxes approached 20%. Another newly included article in this category covers static and dynamic reservoir modeling for geological CO2 sequestration at Cranfield, Mississippi. Reservoir modeling is an important process for improving the understanding of processes during and after CO2 injection. The authors used one injection and two observation wells to assess CO2 storage potential in Cranfield which is an active CO2 flooding field with a focused research area in the water leg of the reservoir.
ScienceAlerts.com's rigorous review process ensures that only relevant content is featured on the site. Since new science content is discovered in real-time, the delay between original publication and appearance at ScienceAlerts.com is usually only minutes. ScienceAlerts.com includes a search feature to retrieve specific titles or keywords from its' database. In addition, it suggests up to ten related articles for each article selected.