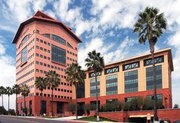 Thanksgiving is over, time to get rid of that "turkey wattle" with Shaft Medical's exclusive non-surgical neck lift.
San Diego, CA (PRWEB) December 14, 2012
Shaft Medical San Diego, the area's leading aesthetic medicine practice providing the full range of advanced cosmetic procedures, now offers their exclusive non-surgical neck lift procedure designed to eliminate loose skin of the neck, often described as "turkey wattle".
Shaft Medical's unique neck lift procedure uses a combination of QuadraSculpt Liposuction Body Contouring System and MiXto SX Micro Fractional Laser Skin Tightening System for the removal of fat cells and improved skin tightness. This technique makes it possible to reduce or eliminate the unsightly "turkey wattle" many men and women get as they age.
Even with diet and exercise, it's possible to end up with areas of fat that just don't seem to shift, such as back fat, love handles, bingo wings, abdomen, and neck. Neck fat can now be permanently eliminated with a relatively simple outpatient procedure.
QuadraSculpt uses the FDA-approved technologies of PowerX liposuction and Lipotherme laser lipolysis. PowerX is an innovative power-assisted liposuction device which uses a unique hand piece that works in a rotational motion allowing for the removal of fatty tissue all the way around the cannula rather than just above or below the ports. This device allows the surgeon to remove fat quicker, more efficiently, and with less effort, substantially reducing procedure time.
Lipotherme is a new FDA-approved 980 nm wavelength laser lipolysis technology developed in France. Using a small laser housed in a specially designed and patented cannula, fatty deposits below the skin are disrupted with heat, facilitating their removal and the look and contour patients desire. Laser lipolysis with Lipotherme is often used in areas, such as the neck, where traditional liposuction would not be successful and in parts of the body where diet and exercise is not able to reduce fatty deposits.
MiXto SX is an innovative continuous wave carbon dioxide (CO2) micro fractional skin resurfacing laser device that delivers a therapeutic matrix of tiny beams of light energy to about 20% of the treated skin surface, targeting the top and mid layers of the skin and stimulating the formation of new collagen. Contraction of collagen fibers reduces wrinkles and loose skin and significantly improves skin elasticity.
The MiXto SX's laser hand piece has settings which are highly adjustable, allowing the surgeon to attain just the right energy setting that each individual patients' needs. Combining the laser hand piece with multiple power settings, MiXto SX enables more precise skin tightening and resurfacing.
Shaft Medical's non-invasive neck lift is the perfect solution for anyone who has larger volume of fat in small, precise areas like the face and neck. The combined techniques of the QuadraSculpt and MiXto SX systems reduces bruising and bleeding, and only a local anesthetic is needed which reduces cost and risk to the patient and also allows for little post procedure downtime.
Now, with QuadraSculpt and MiXto SX Micro Fractional Skin Resurfacing, there is a new, non-surgical, and effective option in fat reduction technology.
About Shaft Medical San Diego
Shaft Medical San Diego specializes in the very latest advanced aesthetic medicine procedures.
As San Diego's leading provider of Automated FUE Hair Transplantation, the practice offers NeoGraft "No Linear Scar" Hair and Eyebrow Restoration, MiXto SX Micro Fractional Skin Resurfacing Laser for acne scars and skin rejuvenation, PureLight Cellulite Heliotherapy, Alma Accent XL Radio Frequency Laser for skin tightening, QuadraSculpt Liposuction Body Contouring Surgery, Prolite IPL Laser for hair removal and facial rejuvenation, Laviv Personal Skin Cell Cloning Therapy and NeoGraft LTS Cold Laser for acne and enhanced hair growth, as well as Botox, Dysport, Juvéderm, Radiesse, Latisse for eyelash growth, and varicose vein and spider vein treatment.
Shaft Medical's modern and highly discrete La Jolla office serves clients throughout Southern California including San Diego, Orange, Riverside and Los Angeles counties, and the Palm Springs area.
For more information about Non Surgical Neck Lifts San Diego and La Jolla, please see the Company's website at http://www.shaftmedical.com.