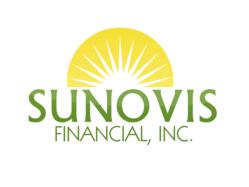 The overall survey shows U.S. small business owners to be more pessimistic about the economy than they've been since the third quarter of 2010.
San Francisco, CA (PRWEB) December 26, 2012
The reading for American small business net capital spending intentions as measured by the Wells Fargo/Gallup Small Business Index for the fourth quarter of 2012 has reached its lowest levels in 2 years with a reading of -14. This is a drop of 13 points from the July reading and suggests that capital investment spending will drop further in 2013 given the pessimistic attitude of small business owners.
The quarterly Small Business Index survey was conducted between November 12th and 16th through a random sampling of 607 small business owners in America. The overall survey shows U.S. small business owners to be more pessimistic about the economy than they've been since the third quarter of 2010. Capital spending is just one of the six components of the overall index, but it should be noted that all six components saw a decline versus the third quarter 2012 results.
Terry Robinson, the President and CEO of Sunovis Financial had this to say; "The conclusion that Sunovis has reached is that small business owners have become even more pessimistic and uncertain about policies. They clearly have a hard time accessing capital if they do need it. This lack of capital and pessimism affects hiring and any growth potential. However, we can help with access to capital for those that do need it through Micro Loans, short-term loans whose underwriting does not emphasize FICO scores or credit history."
Just 20 percent of those surveyed plan on increasing capital expenditures, down from 23 percent in the third quarter and the lowest number since July 2010. In addition, 34 percent expect to decrease their capital expenditures over the coming 12 months, the highest number since July 2010. Nearly half (45 percent) expect no change in their capital spending. The last time the capital spending expectations reading has been this low was in July 2010, when it stood at -20.
In addition to future capital spending expectations, the survey also looks at current capital spending. The fourth quarter survey was dismal in this respect as well, showing just 18 percent of those surveyed increasing their capital spending over the past 12 months, while 40 percent had decreased spending. This generated a current capital spending score of -22, which is 11 points lower than the first second and third quarter readings of 2012.
In fact, the capital spending of small businesses is basically flat versus a year ago. In the fourth quarter of 2011, 19 percent of small business owners said they had increased capital spending over the past 12 months and 43 percent reported a decrease in spending.
About Sunovis Financial
Every small business is important to local communities and even more important in rebuilding the American economy. Today more than ever, small businesses need capital and assistance to thrive, and that is what Sunovis is focused on. Sunovis is an SBA expert, and also offers Short-Term Micro Loans for small businesses, not weighted on FICO scores or collateral but on business health and cash flow.