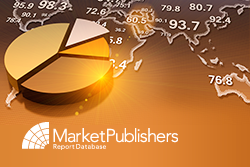 London, UK (PRWEB) December 14, 2012
The hospital-based point-of-care product (POC) sector showed a growth rate of over 7.3 percent in 2011. The market for POC diagnostic products used in a hospital setting was evaluated at about USD 3 billion in the same year, with such sectors as the cardiac markers sector demonstrating the fastest growth. POC technologies enjoy increasingly high interest from consumer side. Besides, the demand for POC technologies remains strong in emerging markets.
However, there are rising concerns over the possibility of making inaccurate diagnoses in case POC products are used by less skilled users. At present, a large number of laboratory professionals resist to changes required for wide adoption and implementation of POC products.
New market research report "Hospital-based Point of Care Diagnostics: Products, Players and Outlook to 2017" developed by Espicom Business Intelligence has been recently published by Market Publishers Ltd.
Report Details:
Title: Hospital-based Point of Care Diagnostics: Products, Players and Outlook to 2017
Published: November, 2012
Pages: 174
Price: US$ 1,390.00
http://marketpublishers.com/report/healthcare/hospital/hospital-based-point-of-care-diagnostics-products-players-n-outlook-to-2017.html
This market research report provides all-encompassing information and thorough analysis of hospital-based POC diagnostics market. The study offers an insightful discussion of POC testing in a hospital setting, discusses current market dynamics and competitive landscape. The study uncovers growth drivers, restraints and future opportunities of the market and describes hospital POC testing products and technologies. Comprehensive overview of POC haematology and haemostasis products, emerging technologies and hospital POC testing manufacturers can be also found in the report. Future outlook through 2017 is available in the research, as well.
Abaxis, Abbott, Accumetrics, Akers Biosciences, Alere, Arkray, bioMérieux, Horiba Medical, Instrumentation Laboratory, International Technidyne Corporation, Nova Biomedical, Quest Diagnostics, Radiometer (Danaher) are amid companies profiled in the study.
Reasons to Buy:

The report provides deep knowledge of the hospital POC diagnostics market by offering essential information on the recent business activities, including mergers, acquisitions and partnering agreements.
Comparison of the leading companies' performance and in-depth analysis of the competitive landscape available in the study will assists in planning of business strategies.
Future market outlook found in the report shows how the hospital POC diagnostics market is set to develop in the upcoming years, thus helping to plan future business activities.
The report provides valuable information on new technologies which set are to change the hospital POC diagnostics market.
More market research reports by the publisher can be found at Espicom page.