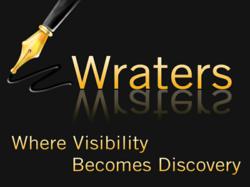 One of the key reasons writers in Hollywood have traditionally possessed so little power is the secrecy in which their work is seen and evaluated. We realized that a central challenge to all aspiring screenwriters is visibility;
Los Angeles , California (PRWEB) December 17, 2012
Wraters.com, a first of its kind online screenplay discovery platform conceived to offer visibility to screenwriters launches on December 17th. In what has traditionally been a side of the business operating behind closed doors, Wraters takes the contrarian approach of encouraging screenwriters to publish their screenplays and call attention to their work with visible peer and professional reviews and dedicated, searchable, shareable screenplay title pages offering full control over privacy settings.
Unlike other online services for screenwriters, Wraters charges no hosting or subscription fees, and allows members to upload an unlimited number of screenplays for free. Screenwriters only pay if they request a review from the site's team of industry readers. Users can request peer reviews from fellow users by email, with full privacy controls over the visibility of these reviews and their uploaded screenplays. Anyone on the site, particularly potential buyers, can use advanced search tools to surface just the kind of screenplays they're looking for, read their reviews - both professional and user generated, and even download them.
"Having worked at Warner Bros. and Twentieth Century Fox as well as Baseline, I could see firsthand the challenge faced by screenwriters: how to expose their work in a highly searchable way that enables discovery by producers, agents, and managers looking for material similar to what they've written," says Co-Founder Jim Lukowitsch. "Our site makes this possible by embracing the one thing other services have not, transparency. One of the key reasons writers in Hollywood have traditionally possessed so little power is the secrecy in which their work is seen and evaluated. We realized that a central challenge to all aspiring screenwriters is visibility; our site takes screenplays out of the dark and finally allows writers to shine a spotlight on them."
Wraters contrarian take on screenplay discovery also extends to its professional review service, Wrating. Unlike traditional Hollywood screenplay coverage, which too often involves an undiscerning and subjective analysis by an overworked intern, each screenplay submitted to Wraters for professional review is assigned to three separate readers from its team of professional script readers. These readers share and discuss their critical opinions before nominating one to write the review in Wraters' proprietary 1,000 word format based on the discussion.
"I have been part of many writers clubs since my UCLA days, so I know the importance of peer feedback as well as privacy control for screenwriters," says Founder Raghunandan K. "Coming from a computer science background, I always tried to make the best use of technology at every production house I worked at, so I understand what industry professionals are looking for as well. We designed Wraters.com to incorporate what I've learned in both these settings as core features."
Uploaded screenplays with at least three user reviews gain a dedicated title page that users can set to private or public and share through a unique URL that the site will maintain at no cost for as long as users choose. These title pages contain all the screenplay's associated user reviews and Wratings and also allow notes to be added. For a one time small registration fee, industry professionals such as producers, agents, and managers get a special login to the site and access to a closed network where they can read and download screenplays from users who have opted in, with tools to directly contact them through the site.
Wraters won't claim any kind of bonus or referral fees for transactions originating on the site. Users retain full ownership of, rights to, and access control over their screenplays and all benefits from any business generated through Wraters.com accrues solely to the parties involved, not to Wraters. New users can signup at http://www.wraters.com/register/ and find Wraters on Facebook at http://www.facebook.com/wraters