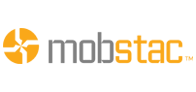 Publishers understand that the future of content consumption is on mobile and through this partnership publishers can create optimized mobile websites and apps using our MobStac's cloud platform and monetize mobile traffic using PubMatic's solution
Palo Alto, Calif. (PRWEB) December 17, 2012
MobStac, a cloud-based mobile publishing platform today announced a partnership with PubMatic, a digital media platform company for publishers. Premium publishers who already use PubMatic to manage their digital brand strategy and revenue, will now gain access to MobStac to easily create and manage their mobile websites and apps. MobStac will be offered as a service through PubLink, PubMatic's enterprise app marketplace.
"Publishers understand that the future of content consumption is on mobile and are looking for a robust, secure, and scalable mobile cloud that seamlessly integrates with their existing publishing systems. Through this partnership publishers can create optimized mobile websites and apps using our MobStac cloud platform and monetize mobile traffic using PubMatic's solution", says Sharat Potharaju, Co-Founder and CEO of MobStac.
"Mobile is our fastest growing area of monetization for our publisher clients and this partnership with MobStac meets a significant need for mobile optimized content," says President Kirk McDonald. "Between Q1 and Q3 of this year the number of mobile impressions sold through our platform increased 700%. The MobStac integration creates an end-to-end mobile solution where a PubMatic publisher can create, monetize and analyze performance of a mobile app."
The PubMatic partnership is a validation of MobStac's technology platform and its relevance in a mobile-first world. Earlier this year, Google partnered with MobStac as part of its Let's talk Mo initiative to help AdSense publishers create mobile-optimized websites seamlessly from their existing websites.
MobStac's mobile cloud is used by more than 10,000 publishers worldwide spread across more than 103 different countries publishing in 12 different languages, serving 30 million mobile pages a month.
About MobStac
MobStac (http://mobstac.com) is a mobile cloud for publishers to create and manage websites and apps for smartphones and tablets easily. With one-click integration into any existing Content Management System (CMS), MobStac is capable of creating and managing a mobile presence instantly with no extra effort from the publisher's end. MobStac is integrated with all major mobile ad networks and analytics tools and lets publishers control all their mobile apps and websites through a unified dashboard. MobStac was founded in 2009 and has offices in Bangalore and California. MobStac is a privately held company backed by Accel Partners.
About PubMatic
Since 2006, PubMatic has been at the forefront of developing innovative technology to help publishers automate the process of evaluating and selling their advertising inventory. PubMatic (http://www.PubMatic.com) gives premium publishers a real-time media selling platform for managing revenue and brand strategy. PubMatic's platform combines real-time bidding (RTB), the most comprehensive brand protection tools, unified optimization and audience insights as well as hands-on support to serve the world's leading publishers. PubMatic is privately held, backed by funding from August Capital, Draper Fisher Jurvetson, Nexus Venture Partners, and Helion Ventures, and has offices around the world in the U.S., Europe and Asia.