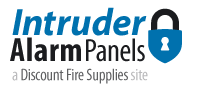 We are all excited to finish for Christmas and we know how easy it is to get distracted and let levels of security slip.
(PRWEB UK) 17 December 2012
Intruderalarmpanels.co.uk, retailers of burglar and intruder alarm systems, have released a new blog providing their readers with information for the Christmas holiday.
Like most companies, Intruder Alarm Panels closes over the festive period giving all their employees some well deserved time off so they can enjoy Christmas with their friends and families. The aim of their latest blog post is to provide their customers with the information they need for the build up to Christmas, along with some valuable security information to help customers keep their businesses secure.
The Christmas Information blog provides information about Intruder Alarm Panels Christmas opening hours, last order dates and some useful tips on security measures to take when closing your businesses down for the Christmas period.
When posting their opening hours for the Christmas period Intruder Alarm Panels saw the opportunity to help their customers keep their businesses secure over Christmas, by offering more than just the usual Christmas closure information. The Christmas Security Measures section of the article is intended to assist readers in their close down procedure and focuses on areas such as making sure you are fully insured and avoiding false alarms.
Examples of some of the tips on offer are:
Remove Loose Christmas Decorations: The last thing we want is to be called away from our Christmas dinner to attend to a false alarm caused by falling decorations.
Neighbouring Businesses: Make sure neighbouring businesses have your contact details so they can keep you informed of any incidents, offer to do the same for them in return.
A spokesperson from Intruder Alarm Panels says, "We are all excited to finish for Christmas and we know how easy it is to get distracted and let levels of security slip. We hope that reading our blog will help keep security fresh in the mind of our readers when they are closing down for Christmas."
# # #
Intruder Alarm Panels is a trading name of Discount Fire Supplies Ltd. With security and fire systems being so closely related, intruderalarmpanels.co.uk was launched in 2011 to complement the fire alarms and emergency safety products sold by discountfiresupplies.co.uk.