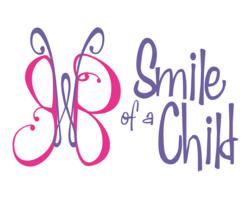 We're thrilled to bring the true spirit of the season to homes all over the world....
(PRWEB) December 14, 2012
There's something about the Christmas season that brings out the childlike wonder in almost everyone. And at Smile of a Child, Trinity Broadcasting Network's exclusive television network for kids of all ages, the whole family can partake of that holiday spirit as a modern cartoon favorite and a 1950s canine classic take center stage.
"'Veggie Tales' and 'Lassie' have become viewer favorites at Smile of a Child," said SMILE program director Brenda Rossman, "and over the next two weeks we'll be featuring Christmas episodes from both shows guaranteed to spark holiday warmth."
A new generation of youngsters are tuning in to Bob the Tomato, Larry the Cucumber, and the rest of the "Veggie Tales" gang. And this holiday season moms and dads who grew up with this whacky crew of animated vegetables will want to join their kids for a series of "Veggie Tales" Christmas specials that will have the whole family laughing out loud.
The "Veggie Tales" fun starts on Friday, December 14 at 7:30 p.m. (Pacific Time) with "Saint Nicholas: A Story of Joyful Giving," and continues on Saturday, December 15 at 7:00 p.m. with "The Toy That Saved Christmas." The following week, on Saturday, December 22 at 7:00 p.m. SMILE airs the "Veggie Tales" Christmas classic, "The Little Drummer Boy."
Rounding out the Smile of a Child Christmas fun will be a pair of holiday episodes from "Lassie," the classic show from the 1950s and '60s starring America's favorite collie. These are holiday retro treasures the whole family will enjoy, airing Saturday, December 15 and 22, at 6:30 p.m. (Pacific Time).
"Christmas is a wonderful time of sharing for families everywhere," said TBN founder and president Dr. Paul Crouch. "We're thrilled to bring the true spirit of the season to homes all over the world with the Christmas specials we air on so many of our networks. We wish a merry Christmas to one and all this wondrous season."