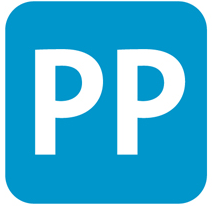 By moving to PeoplePlanner, we have been able to reduce costs, centralise functions, and gain a far better real-time picture of our ever growing business
(PRWEB UK) 17 December 2012
The business challenge
City and County Healthcare Group (CCH) has grown rapidly since its creation in late 2009 and with a strategy of business expansion through both acquisition and organic growth, their new IT platform needed to support a rapid system deployment programme as well as having a wide breadth of functionality.
With the move towards a centralised shared services centre model, the core system would need to support continual access from both branch staff and centralised staff. Taking this a stage further, branches would need to be able to work together in clusters to support each other during out of hours periods and also cover for holiday or sickness cover.
Solution
Having already built a centralised IT platform based on Microsoft technologies during 2010, CCH undertook a detailed review of systems supporting the domiciliary care market and the decision was made to select PeoplePlanner as the new core system in December 2010.
Ian Jones, IT Director said "Our IT strategy was based on having centralised systems that would integrate together and require minimal infrastructure located in every branch. With this in mind, the ideal system would be browser based which would not only give us greater flexibility for deploying the system but also enable us with a more agile approach to business continuity."
"During the review process, we found that PeoplePlanner had a system development plan that matched our own requirements moving forward" said Jason Fabien, Business Process Manager. "In the early stages of the project, we worked very closely with PeoplePlanner to develop features within the system that were required for our specific business processes. Once completed, our rollout across the organisation started in May 2011."
CCH chose to self-host PeoplePlanner to maximise their investment in their own internal infrastructure and the IBM servers are located in two secure data centres operated by Virtustream. The failover infrastructure mirrors the primary data centre server and in the event of a total failure of the primary service, the secondary service can be activated with virtually no loss of the very latest data.
All elements of the PeoplePlanner system are used by CCH ranging from Care Worker recruitment through to invoicing and payroll calculations. "It was important that we selected a single system that supported all the activities within a branch but also provided security controls managing individual module access" added Ian Jones. "Moving forward, we are already implementing new PeoplePlanner services such as the Care Worker portal and mobile application, these will further remove administrative overheads allowing our staff to focus on their primary role, the delivery of high quality care services".
"Our view has always been that the team at PeoplePlanner are an integral part of our own team for both deploying and fully utilising the system across the business. A normal supplier relationship simply would not have enabled us to move at the pace we have and provide specific benefits to individual branches" added Jason Fabien. "The flexibility of the PeoplePlanner system has enabled us to migrate our acquisitions on to PeoplePlanner with a lean team and minimal cost. In a recent IT Survey of our staff across all our operating companies, 76% of the responses said that PeoplePlanner was a very user friendly system and 85% said that they had a good understanding of the system after their migration from other rostering systems."
Ian McMullon, Managing Director of PeoplePlanner said "CCH was always an important customer for us, not only did they appreciate the long-term benefits of our system but there has always been a very clear focus from their team on delivering tangible benefits and efficiencies through implementing our system functionality. The use of our fully integrated electronic monitoring solution not only reduces the manual reconciliation task in branches but also enables them to have a real-time dashboard of care delivery, with a proactive approach to visits that have been delayed. Over the next 18 months, we will be delivering new versions of our portals and core system, working so closely with CCH enabled us to enhance our knowledge of care sector, which in turn has helped us to make our systems as effective and flexible as possible."
Business Benefits
Mark Harrison, Group Finance Director said "by moving to PeoplePlanner, we have been able to reduce costs, centralise functions, and gain a far better real-time picture of our ever growing business. As we near the end of the deployment programme, we already have 85% of our branches migrated and the use of a single common system provides many operational and management benefits which allow staff to focus on delivering high quality care."
"It was important that the system would cater for the planned growth of care delivery and number of users. Centralised data and reporting not only provides significant efficiencies but also enable us to closely couple our own internal systems with the underlying PeoplePlanner data" added Ian Jones.
A simple example of the efficiencies gained by CCH is the standardisation of reports and a single system for all users to learn. Nick Goodban, Group Financial Controller at CCH said "before the integration project, we would have a wide variety of reports produced from different systems in every operating company. These would need to be manually analysed and amalgamated in to the monthly management accounts, a very time consuming process. We now have a system that has a wide range of integrated standard and bespoke reports covering most of the operating companies and when the rollout completes, we will have saved significant cost through the same number of shared services staff supporting a far larger branch network. As well as the standard reports, PeoplePlanner have created bespoke reports for our unique requirements which save many days of data analysis a month, and for adhoc reports and business analysis, we can use the wide range of data exports."
About CCH
CCH is the fourth largest domiciliary care businesses in the UK and has seen tremendous growth over the last three years. Originally operating around the London area, it now has a wide geographical reach across England and Northern Ireland.
The Group has made 12 acquisitions and delivered organic growth of over 8% per annum; increased the number of care hours it provides per week from 30,000 to approaching 140,000; grown from 12 to 62 branches across the country and, following the recent acquisition of Comfort Call has become the fourth largest provider of domiciliary care in the UK.
The group includes the following trading companies; London Care, Comfort Call, Sterling Homecare, Guardian Homecare, Sagecare, Quality Care Services, Custom Care, Careline and Willow Tree.
About PeoplePlanner
PeoplePlanner is a young and dynamic software company, which in a short space of time has established itself as a leader within the UK Care Sector.
Over the past 4 years PeoplePlanner has secured over 300 care providers assisting them to efficiently deliver over 20 Million hours of care per year.
The PeoplePlanner solution is truly web based providing end-to-end functionality, which can be securely accessed via many different devices including traditional desktop, and laptops right through to tablets and smart phones.
PeoplePlanner's clients cover the full care spectrum providing domiciliary care, nursing, supported living, live-in care, and complex care.
The online case study is located at
http://www.peopleplanner.biz/Company/Clients/City-and-County-Healthcare.aspx