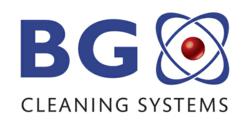 According to Mr. Said Abu Hijleh, CEO of BG Cleaning Systems Palestine and of Wassel Group, " I am extremely pleased that we are able to use this important platform of BuildEx to introduce BG Cleaning Systems to the private sector,,,
Ramallah Palestine (PRWEB) December 14, 2012
BG Cleaning Systems will be joining the BuildEx Palestine Exhibition 2012 in Ramallah, Palestine on 15-17 December 2012. BG Palestine shall be introducing their diversified services at the said exhibition.
BG Cleaning Systems is an international cleaning and facility services organization founded in 1995 in Iceland, one of the cleanest countries in the world. It has been providing a kaleidoscope of cleaning and facility services to a varied clientele, ranging from small- and medium-sized enterprises (SMEs) to large corporations. BG affords services to both public and private institutions and organizations, homeowners' associations, and more. The range of cleaning services BG Cleaning Systems offers is classified into two (2) major departments: Regular Janitorial Services and Special Cleaning Services. It also furnishes facility services.
Represented in Palestine by PalClean, a subsidiary of Wassel Group which is the BG Cleaning Systems Country Master Franchisee, BG is forging strong and long-term relationships with its Palestinian clientele base by ensuring higher quality standards of service are provided consistently. Wassel is also known as the Palestinian Distribution and Logistics Services Company. It is a Palestine-based shareholding corporation and PEX's largest publicly-traded company with the largest shareholder base in Palestine with its shareholder count exceeding 16,000.
PalClean, as BG Cleaning Systems' unit in Palestine, aims to provide its Palestinian clients with avant-garde, efficient, cost-effective and innovative cleaning and facility services at a much higher level than is currently afforded in the area. BG Cleaning Systems Palestine's customers are now experiencing the remarkable contrast in the cutting edge, high quality services furnished by BG Palestine to them in comparison with the existing standards of service provided by the majority of the cleaning & facility service providers in the area which the Palestinian market has been accustomed to receive. This is what BG Cleaning Systems calls "The BG Experience".
At BG, maintaining high quality services and customer satisfaction are its main goals. BG's vision is to continue to widen its spectrum of services in keeping with the trends in the industry. Its mission is to unceasingly improve and strengthen the quality of their services in accordance with the prevailing trends in the Art and Science of the Cleaning Industry.
By participating in the three-day BuildEx Palestine 2012, a construction industry exhibition, BG Palestine aims to introduce its wide array of services to the Palestinian construction industry as a whole, and present itself to all of the fair's visitors who will be in need of BG Cleaning Systems Palestine's cleaning and facility services. BG Cleaning Systems always tailors its services to their customer's respective needs and specific requirements.
According to Mr. Said Abu Hijleh, CEO of BG Cleaning Systems Palestine and of Wassel Group, " I am extremely pleased that we are able to use this important platform of BuildEx to introduce BG Cleaning Systems to and firmly establish with the private sector that BG is not just a cleaning service, but a cost-effective cleaning solution that will enable both commercial companies and individuals to enjoy a much cleaner environment both at work and at home. Through the BuildEx Show, we are announcing clearly to the contractors, developers, architects, engineers, designers, potential and current landlords, and building owners that they now have a reliable partner in BG Cleaning Systems. We are ready and able to assist them in achieving a high level of cleanliness at their construction sites and completed building projects. It does not matter if it is a small house, or a villa, or a large building, or a whole neighbourhood, we can service them all. Our services are also available to individuals. BG Palestine will customize our broad scope of services according to your regular or one-time cleaning needs. Our long-term aim at BG Cleaning Systems is to ensure a cleaner future for all."