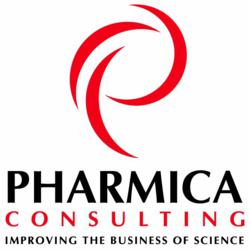 Taxonomies, site maps, and metadata continue to be topics of great interest in the industry for SharePoint.
Princeton, NJ (PRWEB) December 17, 2012
As part of its continued service to the industry, Pharmica will host its 8th SharePoint conference in Princeton, NJ on May 8-9, 2013. The conference highlights real world case studies and helps industry leaders better understand how SharePoint can effectively be used throughout various life science environments.
As the boom of SharePoint continues in Life Sciences companies, many companies continue to struggle with SharePoint adoption, best practices, and determining how to get the most value out of this ubiquitous platform. Many companies are beginning to realize the challenges of search and finding information. Taxonomies, site maps, and metadata continue to be topics of great interest in the industry for SharePoint. "SharePoint remains the platform of choice for managing drug development teams and general collaboration needs in the pharmaceutical industry. Enabling and streamlining business processes is another area of intense interest amongst our clients," said Matt Kiernan, partner with Pharmica Consulting.
"Industry members are still struggling with the best way to implement SharePoint and want to know what other industry members are doing," said Eric Lake, partner with Pharmica Consulting. "Our conferences have grown a substantial following at this point, so it'll be nice to see how far everyone has progressed."
"Our SharePoint forums for life sciences members have been a big success since 2008," said Greg Cohee Partner with Pharmica Consulting. "This is because of the participation of industry colleagues and their willingness to share lessons learned and best practices with each other. I always look forward to these conferences and the opportunity to have some detailed discussions with the attendees."
Those interested in learning more about Pharmica Consulting and upcoming forum or service offerings can visit http://www.PharmicaConsulting.com. To request additional information, please contact Greg Cohee at 215-579-1650 or Eric Lake at 973-945-4482.
About Pharmica Consulting -- Pharmica Consulting, one of the life sciences Industry leading consulting firms, provides a variety of offerings designed to help pharmaceutical and biotech clients achieve true Operational Excellence. Consultants at Pharmica invest the time needed to truly understand a client's specific challenges-and tailor solutions to help them create a more profitable business environment. Pharmica Consulting knows how to build effective strategies- and deliver against those strategies as promised.