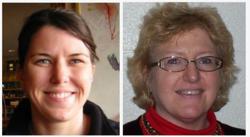 ...a direct response to the challenges older adults faced accessing transportation.
Riverside, CA (PRWEB) December 18, 2012
Two presenters, from different parts of the country, will talk about how they started special low-cost, services for transit dependent but underserved residents in their communities at a December 27th tele-conference that is open for everyone to participate.
In Houston, Meggin Lorino, LMSW, Director of the Senior Activity and Education Services of the Sheltering Arms Senior Services Division of Neighborhood Centers Inc., had decided that additional services were needed as is a direct response to the challenges older adults faced accessing transportation.
Lorino says, "Neighborhood Centers performed an 'appreciative-based inquiry' with seniors in 2010 and learned that seniors had trouble getting from one place to another." She continues, "A survey found that most seniors had friends or family that were willing to drive, but they felt uncomfortable asking their friends and family to drive them all the time because of the high cost of gas." The "Transportation Rides and Information Partnership (TRIP)", that began in Houston, on December 1st, resulted from what Neighborhood Centers learned from the studies.
Tele conference participants on December 27th will hear Lorino relate the details of the process from having the concept, to gaining organizational consensus and commitment to start the service, through getting the community on-board, to hunting down, applying for, and securing necessary funding, to what needed to be done to actually set-up and start the service.
Catherine Moran is the Executive Director for The Center @ Jenks Rest in Lafayette Indiana, a city of about 68,000 residents, about 63 miles northwest of Indianapolis. The Center was already providing van services for seniors to medical appointments, the grocery store and nutrition sites. Moran was concerned about the increasing costs of the Care-A-Van services they were providing and decided to look for a lower cost way to provide at least some of the rides.
Moran says, "We want to provide a variety of rides to accommodate different needs. Most seniors prefer riding in a personal vehicle versus a bus – TRIP provides that opportunity and at an affordable cost to our agency." Moran will share the nature of the challenges she faced and how they were overcome with tele-conference participants.
According to Richard Smith, Executive Director of the Independent Living Partnership, based in Riverside California, "TRIP Conversations tele-conferences are held on the last Thursday of each month to give people an opportunity to talk with each other about starting and operating services to our TRIP Riverside service." People wishing to attend the tele-conference can register to participate at the registration link on the front page of the TripTrans.org website.
The nationally known TRIP program, created by the Independent Living Partnership (ILP), has provided more than 1.3 million volunteer assisted rides special needs elderly and the disabled residents during its 20 years of operation in Riverside County California. Smith says, "To coincide with our effort to promote adoption of the proven, low-cost TRIP in communities across the country, we decided to expand our assistance through the innovative and informal tele-conference we have been hosting since July of this year."
ILP has also established a training center in Riverside to provide hands-on, in-depth training for the staff of agencies and organizations that are planning or beginning similar services for transit dependent, but underserved adults and persons with disabilities across the county.