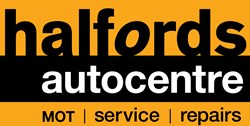 Carrying de-icer and an ice scraper simply isn't enough. It's time drivers checked the content of their car boots and ensure they are prepared for the worst
(PRWEB UK) 21 December 2012
With temperatures expected to plummet later this week, Halfords is advising drivers not to be caught unprepared for the cold snap by encouraging them to carry essential winter items in their car boot at all times.
As Britain braces itself for Siberian temperatures courtesy of winds dubbed the 'Beast from East' and temperatures as low as -8C in some places, Halfords has compiled a top ten list of 'sub-zero heroes' that can help motorists avoid being stranded at the roadside and left out in the cold.
Halfords Commercial Director, Paul McClenaghan, said: "Carrying de-icer and an ice scraper simply isn't enough. It's time drivers checked the content of their car boots and ensure they are prepared for the worst that the British weather can throw at them."
Sub-zero Heroes:
1. AA breakdown & emergency kit (£29.99) - contains many items needed in an emergency including a weatherproof torch & batteries, hazard warning, tow rope and booster cables.
2. Snow shovel (9.99) - remove slush and snow from under your wheels to regain traction.
3. High visibility jacket (4.99) - fluorescent clothing to ensure you remain visible when moving around outside your vehicle.
4. AA snow & ice grips (6.99) - avoid slip-ups with these universal grips that fasten easily to footwear to provide a sure-footing.
5. Plasti-can, 5 litre (£5.99) - journeys can take longer during the winter due to the weather and resulting traffic so carrying spare fuel is recommended (available for petrol & diesel).
6. Holts Tyreweld, 500ml (£9.99) - snow and ice can obscure puncture causing debris. This emergency puncture repair solution seals and inflates punctured tyres instantly eliminating the need for an immediate tyre change.
7. Fireblitz BC fire extinguisher, 800g (£19.99) - stationary traffic can lead to overheating and increase the risk of engine fires. This compact dry powder aerosol fire extinguisher is designed for use in vehicles and suitable for tackling liquid fires involving petrol or diesel.
8. RAC high protection thermal blanket (£12.99) - keeps you warm, dry and visible while waiting to be rescued – as used by the emergency services.
9. Halfords flask, 1 litre (£7.99) - ideal for keeping drinks hot and constructed from stainless steel for easy cleaning and durability.
10. Halfords first aid kit, medium (£16.99) - in the event of injury the kit contains wipes, plasters, dressings, gloves, scissors, safety pins and a roll of tape.
Paul McClenaghan added: "Even if people think they are prepared, it is still a good idea to double-check.
"By ensuring that fuel cans are full, first aid kits have been replenished, torch batteries are renewed etc. - drivers can avoid an unpleasant surprise when an item they rely on isn't there or doesn't perform as it should just when they need it most."
Ends
Media contacts:
Stuart Humphreys, Automotive PR Manager
T: 01527 513410, M: 07738 751930
E: stuart(dot)humphreys(at)halfords(dot)co(dot)uk
Notes to Editors:
Sub-zero Heroes:

Holts Tyreweld 500ml
Fireblitz 800g BC fire extinguisher
Thermal blanket
Halfords flask (1 litre)
Halfords medium first aid kit
About Halfords Group plc
The Group is the UK's leading retailer of automotive and leisure products and through Halfords Autocentres, also one of the UK's leading independent car servicing and repair operator.
Halfords customers shop at 467 stores* in the UK and Republic of Ireland and at halfords.com for collection at their local store or direct home delivery. Halfords Autocentres operates from 270 sites* nationally and offers motorists dealership-quality MOTs, repairs and car servicing at affordable prices.
Halfords employs approximately 12,000 staff and sells around 10,000 different product lines in stores, increasing to around 16,000 lines at Halfords.com. The product offering encompasses significant ranges in car parts, cycles, in-car technology, child seats, roof boxes, outdoor leisure and camping equipment.
Halfords own brands include the in-store Bikehut department, for cycles and cycling accessories, Apollo and Carrera cycles and exclusive UK distribution rights of the premium ranged Boardman cycles and accessories. In outdoor leisure, we sell a premium range of camping equipment, branded URBAN Escape. Halfords offers expert advice.