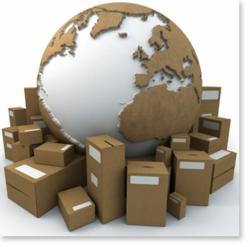 Atlanta, GA (PRWEB) December 17, 2012
AQuickDelivery, a known leader in same-day courier, messenger, and transportation services, announces private mail center delivery solutions. The courier company is announcing their efforts to meet the mail delivery needs of their current client base and to market mail services to businesses with multiple locations. The Atlanta courier continuously strives for increase growth and provide service that is current with today's business trends.
AQuickDelivery promotes their private mail center delivery solutions on the "Services" page of their website. The courier will pick up and deliver mail for any business within any of the 13 county Atlanta and Metro-Atlanta areas. Companies will have AQuickDelivery retrieve and manage all inbound/outbound mail deliveries. AQuickDelivery performs the mail center deliveries on a scheduled basis, whether daily, bi-weekly, or once per week. The time of mail retrievals can be any time of day and can also provide on-call service.
Most companies always have mail to handle. For all customers, the courier company offers meetings to discuss any special service requests, short-term and even long-term objectives for their mail. Whether daily or multiple pick up and deliveries per week, AQuickDelivery is marketing their capability to create optimal mail center delivery solutions.
AQuickDelivery is a recognized leader in same-day delivery and transportation services. From small packages to palletized freight, AQuickDelivery operates 24/7 and delivers fast. From their headquarters in Atlanta, Georgia, AQuickDelivery offers quality courier services to over 1,500 clients, including Fortune 500 Companies, throughout the US. The company utilizes professional customer service, courier expertise, and the latest in courier technology to provide superior same-day delivery courier solutions.