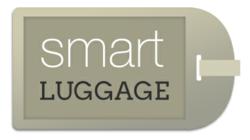 We aim to bring reasonably priced yet effective cases to customers that will withstand the test of time.
(PRWEB UK) 17 December 2012
Laptop bags are now an everyday necessity for the business and consumer alike protecting precious computers that contain important information, family pictures and hundreds of emails. Designed to be portable the laptop would always require a suitable case and the market is now flooded with various styles, shapes and colours. With the recent news that the patented design by Amazon known as 'The Airbag' is set to release in the upcoming year, Smart Luggage responded by issuing a release discussing the various benefits of laptop bags and cases.
•A laptop bag can give the computer protection from the environment when it is carried in transit preventing it from getting wet or damaged. It also provides a cushioned area that protects the laptop from receiving contact with hard surfaces that may damage it. This also stops any harm to the screen which could also cause it to crack or smash.
•The use of a laptop usually requires additional products like a charger and a mouse. A benefit of a laptop case is that these can also be placed inside it. The bag can accommodate these items as well as USB drives, CD-ROMs and DVDs. Storing all connected items in one place decreases the likelihood of forgetting important items too.
•Fortunately a laptop bag can be adjusted to suit the user's needs and requirements by making the strap shorter or longer enabling it to be carried at the right height, hassle free.
•Finally the laptop case adds an air of professionalism and businesslike manner to its user.
A spokesperson from Smart Luggage explained, 'We aim to bring reasonably priced yet effective cases to customers that will withstand the test of time. Various styles and fashions are available and are perfect for most laptops.'
Smart Luggage aims to raise awareness of their range of luggage solutions.
Smart Luggage is a lead supplier in brand names such as Samsonite and Antler as well as cost effective luggage solutions. Established to cater for a nationwide market the company takes pride in making airport luggage and everyday necessities such as laptop cases, handbags and holdalls accessible to all at competitive prices. The online store offers safe and secure payment via facilities like Sage and PayPal.