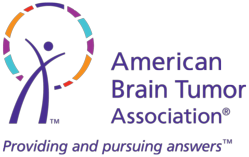 Chicago, IL (PRWEB) December 14, 2012
The holiday season can be a particularly delicate time for caregivers, especially those caring for brain tumor patients. The American Brain Tumor Association offers these tips for navigating the holidays:
1. Be gentle with yourself. Sometimes the anticipation can be more stressful than the actual event. Before you know it, the holidays will be over, so try to enjoy the little moments.
2. See to your emotional, physical and spiritual needs, even if it means having to say no to invitations. Accept only those invitations that will brighten your spirits. To connect with others who understand your caregiving burden, visit the ABTA's Connections Online Support Community at http://www.abta.inspire.com. Connections is a safe place to visit, join and interact with members of the brain tumor community nationally and around the world.
3. Take care of yourself. Get enough rest and eat right. Be sure to continue your exercise routine. Listen to your favorite music, have a cup of tea with a friend, take a walk and look at the holiday lights, keep a journal. Choose activities that help you feel refreshed.
4. Eliminate some items from your to-do list to lighten your holiday load. Open your heart to accept help from others. Try to articulate what you need from those around you so they know how to help you. Ask for their patience and understanding as well. Not sure where to begin? The ABTA's new "MyCaringLink" caregiver support tool can help. Visit http://www.abta.org to learn more.
5. Add a new tradition. As families change and grow, traditions may need to adapt to these changes as well. Hold on to family rituals that are the most meaningful, but consider new ways to make them more flexible and unique to your family.
6. Don't push yourself to be cheerful when you may not feel that way. People sometimes have sad or subdued feelings during the holidays, and this is normal. The ABTA's dedicated team of licensed healthcare professionals is always available to provide you with the support and guidance you need. Call the ABTA's CareLine at 800-886-ABTA (2282) or send an email to abtacares(at)abta(dot)org.
About The American Brain Tumor Association
Founded in 1973, the American Brain Tumor Association was the first and is now the only national nonprofit organization dedicated to providing both support services to brain tumor patients and their families and the funding of brain tumor research. For more information, visit http://www.abta.org.