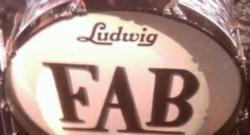 Nashville, TN (PRWEB) December 14, 2012
On December 13, 2012, an interview with guitar/vocalist John Foster of Beach Boys fame aired on the new Nashville audio program, Music City Social. John discusses his touring with country music artist Sammy Kershaw, along with stories from the road while working with the world-famous Beach Boy rock band.
John Foster moved to Nashville in 1993, when he secured work as a guitarist in the Rock & Roll show at Nashville's Opryland USA theme park. After only two months in the show, John was recognized by country music star, Sammy Kershaw, who hired John to join his band and go on tour. Three years later, John Foster left Sammy Kershaw's band, returned to Nashville and started a career as a session musician.
After two years of writing and recording, John received a call from a representative with the Beach Boys organization, asking him to audition as a vocalist and second guitarist. John's audition with the Beach Boys took place over the phone, where John secured the role. John toured with the Beach Boys for over a year, playing most every state fair in the USA.
Tiring from life on the road, John returned to Nashville and again began building his session clientele. Because of John's amazing guitar talent, he secured work with some of Nashville's finest recording studios. While perfecting his recording skills, John wrote and recorded original songs, which then became the tracks used on his first independent CD release, Right Out of My Soul. Though the CD is sold as an indie release, it has sold over 20,000 copies, despite no formal advertizing or professional representation. John later released his second indie record, The Lost Nashville Chronicles, which continues to sell on CDBaby.com and on iTunes.
"The key to making a career in Nashville as a musician is networking. You have to go to the clubs and get to know Nashville's local musicians on a first-name basis. If your'e a good musician and pleasant to work with, you'll find work. You have to remember, everyone needs a substitute at some point. Make sure your name is in the hat and you'll get work, eventually. It's amazing how many times I've received a call at 4PM on Friday afternoon asking if I can do a gig downtown in three hours. That's how Nashville works – You have to be ready to perform at moments notice, and also be prepared for last-minute gigs. Lastly, be patient. No one is in as big of a hurry as you are when looking for work. But, after time and networking, the calls start coming in, and before you know it, your'e playing four to five nights per week and making a living as a musician", according to Mr. Foster.
John Foster's interview with the popular music business insider show, Music City Social, was recorded in November, and aired on Thursday, December 13, 2012 at http://MusicCitySocial.net/. Music City Social is hosted by 25-year veteran drummer, Drew Bourke, who has befriended hundreds of people in the music business. "Music City Social is really nothing more than me sitting down with my friends and asking them what's happened over the past 10-20 years. It's amazing the stories that lesser-known musicians have to tell. Even I'm surprised at some of the things they've accomplished. Like most of my guests, John Foster offers invaluable advice to people considering a move to Nashville for a career in music. His hard word and perseverance has made him one of the most respected musicians in Nashville. Listening to John play live with The Consoulers R&B band, or his Beatles tribute band, FAB, is a treat for anyone who loves great music, and great guitar playing", according to Music City Social host, Drew Bourke.
Listen to John's interview with host Drew Bourke on Music City Social by visiting the Music City Social website at http://MusicCitySocial.net/.