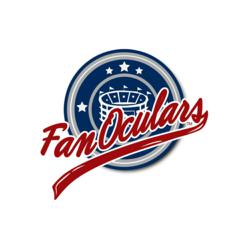 The combination of a Topps trading card and the FanOculars will make for an exciting new product
Jupiter, Florida (PRWEB) December 20, 2012
FanOculars is pleased to announce a new partnership with The Topps Co., the most enduring name in collectible sports cards.
FanOculars are portable binoculars with custom team and player images printed directly on the front and back. FanOculars are not only useful to help fans enjoy a sporting event, but the unique images or team logos turn a pair of portable binoculars into a must-have collectible.
This new, enhanced product will add a detachable Topps trading card onto the FanOculars. This card will be an authentic release Topps card and licensed from the corresponding league (through Topps). Together, The Topps Co. and FanOculars LLC are creating a truly fan-friendly series of promotional sports products, directed at a market that is seeking new and innovative ideas.
"The strongest promotional products are ones that provide a high perceived value to the teams and fans. With the addition of an officially licensed trading card from Topps, I feel we are providing one of the most unique products to the sports market" said FanOculars President David Ballou. "The combination of a Topps trading card and the FanOculars will make for an exciting new product. We're thrilled to be partnering with such an iconic company as Topps."
With an officially licensed Topps Trading Card attached to FanOculars, fans will receive an even more attractive item with enhanced collectible value. Fans can remove the attached card for trading or keep the product intact and collect them as a series.
"It's a great way for Topps to stay top of mind among sports fans in a relevant environment", said Marc Stephens, Sports Marketing Manager of Topps.
The new partnership allows FanOculars to market the existing FanOculars brand with this added feature to the vast sports promotional market. FanOculars LLC will use its existing distribution partners to advance the sales to the associate baseball teams and leagues.
About The Topps Company Inc.
The Topps Co., founded in 1938, has grown to become the leading creator and dealer of sports and related cards, entertainment products and distinctive confectionery. Topps entertainment products include the National Football League, MLB, UFC, WWE and other trading cards, sticker album collections, and collectible games. Topps' confectionery brands include "Bazooka" bubble gum, Ring Pop, Push Pop, Baby Bottle Pop and Juicy Drop Pop lollipops. For more information on Topps, visit Topps' website.
About FanOculars LLC
FanOculars LLC, a privately held company based in Jupiter, Fla., is the production, distribution and marketing company for the FanOculars brand. The company currently has a number of prominent licenses and sells to both the sports promotional market as well as the entertainment industry. For more information, visit FanOculars Website or contact FanOculars at 561-222-0737.