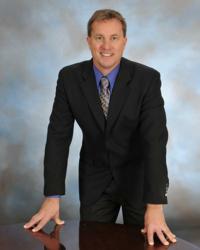 "We are driven by the belief that you know how to spend and invest your money better than Washington, DC does."
Drew Miles, Pathfinder Business Strategies Founder & CEO
Vero Beach, FL (PRWEB) December 19, 2012
Entrepreneurs and small business owners are faced with many challenges as they grow their enterprises, but understanding and complying with the tax code is one of the biggest. It used to be that a small business owner could keep decent records and work with their CPA to make sure they were taking all the right deductions and documenting all the details. Unfortunately this is not true anymore.
With the complexities of new regulations, the healthcare law, IRS changes and many other details, business owners need a new strategy to make sure they are doing everything right. Patriot Mission, in its quest "To Rebuild America through the Power of Small Business," has identified an established company that has developed a unique and effective approach to helping successful companies reduce their effective tax rate and protect their assets.
Steve Olds, Patriot Mission President said, "We are very excited about our strategic partnership with Pathfinder Business Strategies because they can make an immediate impact on successful companies. The first step to growing our capital is paying only what is legally required in taxes and investing the rest in our company so we can hire and grow. Along with our CPA, Pathfinder's team makes sure we are aware of and in compliance with the rapidly changing IRS rules."
Pathfinder Business Strategies, LLC located in Sebastian, Florida has built a very effective model that invites the small business owner, their CPA and / or tax attorney to work together to build a synergistic strategy to legally and ethically reduce their effective tax rate as allowed by law. Since there are so many changes to the tax code every year, it is foolish to think any individual CPA or Tax Attorney can know every detail contained in tens of thousands of pages. At the same time, when long standing trusted advisors who have worked with the small business owner for years come alongside a team of experts, the synergy can be tremendous.
After having served over 6000 clients, Pathfinder has a simple, customized method to quickly develop a personalized and private tax strategy that can be implemented immediately. One of the reasons Patriot Mission entered into a strategic partnership with Pathfinder is because they guarantee the results of their service. After the private strategy session, if the small business owner is qualified, Pathfinder will guarantee tax savings over several years based on their custom plan. Pathfinder still expects to help many small business owners build a successful tax strategy before the end of 2012 and offers a free program overview at http://www.PrivateTaxStrayegy.com.
Patriot Mission is a Florida based, for-profit corporation. Patriot Mission is a national leadership organization founded to inspire and support community efforts to Rebuild America Through the Power of Small Business™. We are aggressively building a national leadership team with a wide cross section of skills to deliver a vital message to grassroots America through our speaker's bureau and private business incubators. For more information, call 855-TO-REBUILD (855-867-3284).