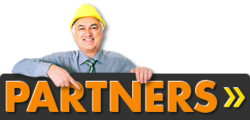 We are excited to partner with Construction Connection; we think it will be a great outlet to reach the industry. With so many members, we hope to reach more people and ultimately build more quality schools.
Los Angeles, CA (PRWEB) December 18, 2012
The Construction Connection partner program announces another new addition to their network: Learning Environments. Together, the companies hope to educate more construction professionals on the latest techniques and technologies used in the construction of public and private schools across the country. With more training comes more prosperity, and Construction Connection believes their new partnership with Learning Environments will ultimately lead to more job opportunities for their members.
The partners program on ConstructionConnection.com offers members of the industry-specific networking and hiring website the opportunity to connect with professionals from across the industry. Partners include attorneys, engineering firms, wage benefit consultants, manufacturers and now Learning Environments. By partnering with Construction Connection, partners are able to reach 45,000 registered individuals and companies, plus over 100,000 people the site reaches through social media initiatives and interactions. Partners offer expertise and services to members, while enjoying increased visibility and marketing for their company.
Learning Environments, formerly known as the School and College Building Expo, hosts conferences and expo events that educate people on the trends and technologies used in schools and educational facilities. The events aim to motivate, support and advance progressive ideas and initiatives to create the best schools for the United States' K-12 and higher education market. Learning Environments joined the partner program to offer their services, and advance their own initiatives by reaching the "hard-to-contact construction industry," as their Marketing Director Michele Werner calls them. Werner says, "The [members of Construction Connection] are one of the direct target audiences for this event, and we hope people will want to attend to learn more about building advanced schools."
Co-Founders of Construction Connection Suzanne Breistol and Kent Leighton hope that with more education and training, the workforce on their website will also be afforded more job opportunities. Commercial building companies may be able to break into a new market, and individuals may be able to find work in a new area within the construction industry.
"We are excited to partner with Construction Connection; we think it will be a great outlet to reach the industry. With so many members, we hope to reach more people and ultimately build more quality schools," says Werner of the new partnership. Her sentiment is echoed by Breistol, who says, "We believe in the importance of education, especially of the next generation of workers, so we are glad to be a part of the advancement of the quality of our nation's schools. We expect great things from our partnership with Learning Environments."
Construction Connection was created out of a need for a more effective and streamlined way for construction industry professionals to get matched with the right industry jobs and with the right industry opportunities. The founders of Construction Connection, both industry professionals themselves, listened to both company and individuals' dissatisfaction with the traditional job boards. Construction Connection is a patent-pending, one-of-a- kind profile creating / match-making system. The system delivers effective results. Construction Connection saves time, money and aggravation by matching people to people, people to companies, companies to people, and company to company.
Learning Environments is the face-to-face information resource for professionals serving the K-12 and higher education markets. Formerly the School and College Building Expo, our new name reflects a re-energized conference and expo event that fully integrates the latest in education and construction trends and technologies with the creativity and ideas of the design process, to provide you the information and tools you need to support and build the schools of tomorrow—today.