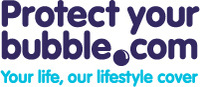 (PRWEB UK) 18 December 2012
While there are several on the market and many more releasing soon, it is a good idea to get a look at as many of them as possible before dropping some serious money on a handheld game. Protect Your Bubble, specialty insurance company, takes a look at all of the current hand held systems on the market.
NINTENDO
Wii U £249 - £399
Of course, the hottest thing in gaming this Christmas will be the new Wii U system. Bridging the gap from console to TV, the Wii U game pad will have a 6.2In LCD touch screen for a full integration of the gaming experience. Prices will range from £249 for a base model to £399 for the ZombieU. Protect your bubble provides insurance for the Wii U starting from just £3.99 a month.
3DS - £115
Basically an upgrade of the DS, the 3DS adds the third dimension to the gaming experience. Play games, take and edit pictures and the two screens mean players can do much more than the original DS can do. Swapping data with other players is also a nice function and all one has to do is pass by them to find new gaming friends. Coming in black and aqua blue, it is very pleasing to the eye. The 3DS takes a 4GB SD card, and the fast processor (2.4GHz) is one of the best on the market. The LED light, an indicator of battery life, is one of the best features of the game with various colors meaning a variety of notifications. Insurance cover for the 3DS starts from just £2.19 a month from Protect your bubble.
Nintendo DSi - £94
The DSi is Nintendo's older handheld. It boasts a strong following of dedicated users and games that are sure to make the gamer on the Christmas present list very happy come that morning. The SD card slot can store additional games, music and photos from the online Nintendo store which features games and other exclusive downloads. Two cameras, front and back, are used in gaming as well as general photo taking. A larger screen means the stylus tool has a larger work area for writing and entering information.
SONY
Xperia Play £499
Before you drop dead over the price of this handheld, understand it is considerably more than a simple handheld gaming system. It is an Android smartphone in addition to a gaming system. The only model that you can choose colors for, the Xperia Play can also upload videos to YouTube and is smaller than many of the other gaming systems. Those familiar with the Playstation are in luck; the buttons are configured exactly like the Playstation systems. A touchscreen and USB cable charger are also a nice touch with this particular handheld.
PSP Go - £125
Sharp graphics, outstanding control and games make the PSP Go one of the best on the market. In fact, forget game cartridges because the Go has a 16GB hard drive for downloading and storing games. Also featured is Skype, steaming and music options. Light and easily sliding into a pocket, it is the easiest game console to carry. Since it is Sony, the game buttons will be familiar to those who have a Playstation or other Sony game system. Be sure to check out the browser, internet radio and the other multimedia options available. Insurance to cover a Sony PSP starts from just £2.19 a month from Protect your bubble.
PSP 3000 - £80
By far the least expensive handheld on the market, the PSP 3000 is very much like the Playstation 2 console. Great graphics and a large game selection make this handheld a hit. Use media discs or download games onto a memory stick for quick plug in play. Anti-reflection screen and built in WiFi means play games and surf the Internet with ease. While this handheld does not have a touch screen, the huge game library more than makes up for any shortcomings in that area.
In addition to buying a handheld gaming system this Christmas, consider a stocking stuffer of insurance that can protect again theft, breakage or loss. Protect Your Bubble offers cover for games consoles. Visit Protect your bubble for additional information and a free, no obligation quote.
All prices are correct at time of publish and subject to change.
Protect your bubble is an online gadget insurance provider, offering great value insurance cover for mobile phones, iPads, iPhones, Smartphones,cameras and more.
Get an instant quote for your gadgets via the following URLs:
Games Console Insurance - uk.protectyourbubble.com/gi-games-console-insurance.html
Mobile Phone Insurance: uk.protectyourbubble.com/gi-mobile-phone-insurance.html
iPhone Insurance: uk.protectyourbubble.com/ip-iphone-insurance.html
Camera Insurance: uk.protectyourbubble.com/ci-camera-insurance.html
Find Protect your bubble UK on the following social networks:
Facebook: facebook.com/ProtectYourBubble
Twitter: twitter.com/protectyrbubble