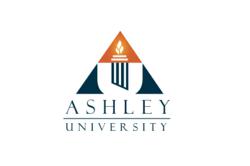 Phoenix, AZ (PRWEB) December 15, 2012
For many students leaving college, the prospects of unemployment beckons. And to address this serious issue, Ashley University organized a Career Planning Week in which experts from around the world participated. They offered career counseling to students concerned about their professional career and are seeking to explore employment opportunities after their graduation. The week was held from December 10th-14th, 2012 and featured webinars of career experts from different industries as well as one-to-one discussions of students and their parents with career counselors of the University.
Through webinars, experts discussed the industries which are growing and declining in different sectors of the world, tips for applying to the right job, and what employers look for in candidates and ever-changing career opportunities. Students of Ashley University actively participated in a webinar on creating your personal profile, the importance of social media in job searching, interview etiquettes, networking and much more. Many experts focused on the value and benefit of having a career plan as it helps in navigating a new career and also the progress in it that one aspires to make. In addition, mock interviews were also conducted with students of different continents to assess how people from diverse backgrounds answer questions.
"Career guidance and planning helps students steer their career in the right direction. By sharing knowledge with industry experts, students across the region learn to make the best choice for themselves and their future. Our university is proud to hold such special events that add value to students' upcoming careers," said Samantha Roberts, Director of Student Affairs at the University.
The University also has a state-of-the art job portal, called Ashley Connect that links student to employers. It has a 70% success rate in job placements and offers a number of career advices to students including resume writing, interview tips and what employers seek in candidates amongst others.
About Ashley University
Ashley University is a globally recognized university that specializes in providing accredited online education to students who can now enroll in an online degree or short courses to educate themselves with complete ease, flexibility and affordability. Through round the clock academic support, students are provided with course or career advice and value added benefits. To learn more about the convenient online education programs offered, visit http://www.ashleyuniversity.com.