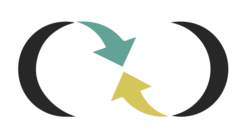 One Site, No Borders, Infinite Posibilities
Mexico City (PRWEB) December 20, 2012
Ancient Mayans are not just responsible of writing prophecies about the end of the world while drinking hot chocolate; actually they were very good scientists and traders. Honoring this legacy, a group of Mexican entrepreneurs took a Mayan word, Koomkin (that means "to shorten") to name their new online marketplace. This name was taken in order to bring together a group of new online tools for companies with the purpose of giving all registered firms better web visibility, increase competitiveness and create more business opportunities.
In Mexico, the number of Internet users has been significantly increasing every year, however, many Mexican companies are still reluctant to use the Web to promote their products or services and do business. "We want to provide them with an economic and efficient tool so they can easily show their offer to the world. It is time for Mexican and other Latin American companies to make the most of being now more competitive and cheaper related to their competitors in Asian markets".
The portal creates an own web page with contact information, chat and pictures for those companies that register for free, as well as a program to make online quotations.
Companies that register through paid memberships can enjoy some services that provides them with competitive advantages: statistics in real time, online marketing campaigns in order to facilitate companies to be identified by search engines, and also the possibility of obtaining a quality certificate with Applus, a business group of certifiers present in more than 40 countries.
The certification gives confidence not only to the companies that offer their products and services in the Koomkin platform, but also to those who are looking for qualified suppliers, increasing exportation and competitiveness.
"We estimate we will be able to have near 37 thousand registered companies basically in Mexico and gradually in the United States (through an alliance with Free Trade Alliance, a San Antonio based organization with a renowned expertise in global trade), Spain and Latin America-, among those around 500 will have a paid membership" Enrique Suarez Romo, co-founder of the Mexican platform that started operating in September, explained. Besides Suarez, the founders of Koomkin are Pablo Garcia (who conceived the idea of the platform), Santiago Miranda and Daniel Alvarez.
Finally the co-founders of Koomkin reported that the companies that dedicate time and resources to digital media get one cost quotation per week, while by being registered at Koomkin they can get up to 300% more than they could get by their own means.
For more information go to http://www.koomkin.com
This information was brought to you by:
Smileworld, LLC.
"The Power of a Smile"
http://www.smileworld.com
@SmileworldLLC