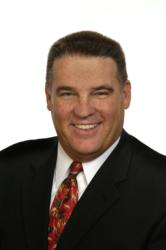 I would love to take credit for this idea but it actually came from a customer. When he laid out the concept I realized we were doing some version of this with several customers already so why not get all the owners together for high value weekly session
Lone Tree, CO (PRWEB) December 19, 2012
Sandler Training©, a Lone Tree Colorado firm well known for their sales training excellence, will launch a new weekly program in January of 2013 called The Growth Masters™. While similar to the highly successful Presidents Club program in format and design the new program is geared strictly to business owners and top executives.
The content of The Growth Masters™ weekly 2 hour sessions will be much more expansive than the sales training agenda of the Presidents Club and may be joined as either a supplemental program for business owners already in the Presidents Club or a standalone program for business owners looking for ideas, answers, coaching, and solutions to a broader range of business issues.
Sandler Training© President and CEO Chuck Terry said "I would love to take credit for this idea but it actually came from a customer. When he laid out the concept I realized we were doing some version of this with several customers already so why not get all the owners together for high value weekly session that will address other high impact areas of their business beyond just the development of sales skills." Mr. Terry added, "We will cover topics as diverse as developing high impact marketing plans, selecting, managing, and inspiring employees, goal setting, strategic planning, and many more similar tracks. I think some of the best learning will come from within the group so it will be important to ensure the class is comprised of the right mix of high energy owners that will facilitate great synergy."
Founded in 1967, Sandler Training serves businesses of all sizes with short- and long-term developmental programs that offer continuous coaching, reinforcement and support for sales professionals.
Programs include on-site corporate training as well as general training that brings together business owners, managers and salespeople from a variety of industries at a central site. The curriculum combines instruction in gut-level selling and other fresh strategies for controlling a sale with strong emphasis on the psychology of selling.
Chuck Terry is the President and CEO of Sandler Training and lives with his family in Highlands Ranch, CO. Chuck is a business expert with over 12 years of executive leadership experience in the sales training industry. Please call Chuck directly at 303-956-8899 to discuss details of The Growth Masters™ Program.
The http:// Lone Tree Sandler Training Center is located at 9233 Park Meadows Blvd. and can be reached at (303) 734-7161 or on the web at http://www.salesgrowthmd.sandler.com
.