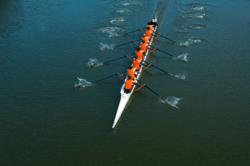 Engagement involves discretionary effort. The choice to apply this effort is something not stated in the satisfaction contract.
PROVO, UT (PRWEB) December 17, 2012
Maintaining employee productivity is a consistent challenge for global corporations. Recent research from management consulting firm DecisionWise, Inc. reveals an unsettling trend: corporations continually focus on improving employee satisfaction to increase output, while ignoring the importance of engagement. Many organizations confuse employee satisfaction with employee engagement. According to the DecisionWise study, however, employee engagement and employee satisfaction are very different, and therefore result in different outcomes.
According to DecisionWise CEO, Dr. Tracy Maylett, satisfaction relates to those factors required as the foundation for the employment relationship, and occurs when basic foundational elements are in place. Though the elements are required, they do not necessarily promote engagement; however, the lack thereof does contribute to disengagement. These elements—such as appropriate compensation, safety, basic recognition, and appropriate working conditions—are known as hygiene factors.
When addressing the topic of these engagement studies, Maylett states that "engagement . . . involves discretionary effort," referring to the additional effort exerted that engaged employees choose to apply. "The choice to apply this effort is something not stated in the satisfaction contract—it's up to the employee," he adds.
The research concluded that employee satisfaction is based on a transactional employer-employee relationship, while engagement is based on a transformational relationship and discretionary effort. The transactional relationship of satisfaction, the study finds, results in an "if-then" exchange between employee and employer. When either employee or employer feels that exchange is lopsided, the effort exerted will only be commensurate with the perceived reward. In other words, both the employer and employee will, in effect, put in only what they feel they get out of the relationship. According to the study, this results in a lack of discretionary effort on the part of the employee.
Engaged employees, on the other hand, willingly go beyond the perceived contractual relationship by contributing discretionary effort. However, the factors that promote engagement are quite different from those that promote satisfaction. According to the DecisionWise study, most companies continue to focus only on the satisfaction factors, making minimal effort to address the factors that promote engagement.
The DecisionWise research goes on to identify five key factors that most directly result in engagement, going beyond satisfaction. These factors, derived from the study of over 12 million employee engagement survey responses, are part of new material pending release in the New Year: "The MAGIC of Engagement."
DecisionWise, Inc. is a management consulting firm specializing in leadership and organization development using assessments, feedback, coaching, and training. DecisionWise services include employee engagement surveys, 360-degree feedback, leadership coaching, and organization development. DecisionWise was founded in 1996, is privately owned, and operates in over 60 countries.