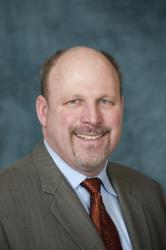 Geneva, IL (PRWEB) December 19, 2012
Dr. Craig A. Popp, an orthopedic spine surgeon at Fox Valley Orthopedics, encourages potential back surgery patients to review his clinic's back surgery check list and check it twice before considering back surgery. Understanding the various surgery options available as well as the root cause of pain is the key to deciding whether or not surgery is the answer.
Many back pain cases can be resolved through non-surgical treatments such as ice, heat, massage, physical therapy, and anti-inflammatory medications. But when these treatments fail to help, it may be time to consider surgery.
Back Surgery Checklist
Dr. Popp suggests you may want to consider back surgery and consult an orthopedic surgeon to discuss your options if you have…

tried various non-surgical treatments, but are still in pain;
broken or fractured bones, or damage to your spinal column that's causing instability;
spine instability or vertebral fractures connected to osteoporosis;
numbness or debilitating back pain down the back of your leg caused by compressed spinal nerves; or
bulging or ruptured disks
Also, there are specific orthopedic conditions that may also benefit from surgery:

Curvature of the spine (scoliosis)
Degenerative disk disease (from normal wear and tear)
Humpback (kyphosis)
Nerve inflammation caused by a herniated disk (radiculopathy)
Slipped disk (spondylolisthesis)
Spinal canal narrowing, often from arthritis (spinal stenosis)
Finally, Dr. Popp outlines the various types of surgery he performs to relieve pressure on the nerves and/or the spinal cord:

Anterior cervical discectomy and fusion: disc removal to treat nerve root or spinal cord compression, followed by fusion surgery to stabilize bone segments.
Kyphoplasty: the expansion of compressed vertebrae, followed by the insertion of cement to relieve pain, restore the height and angle of vertebra, and stabilize bone fractures.
Laminectomy: removal of the bone (lamina) overlying the spinal canal to enlarge the canal, and relieve nerve pressure caused by lumbar spinal stenosis.
Microdiscectomy: removal of the jelly-like center of a ruptured disk through minimally invasive surgery to relieve the pressure on a nerve root or the spinal cord.
Spinal fusion: the permanent joining of two or more spinal bones. Used for various conditions (i.e. deformity, degenerative disc disease, fractures, scoliosis, a weakened or unstable spine) to add stability or relieve pain, fusion uses bone grafting to fuse vertebra together.
Back pain is a complicated issue. It's important to know your options, and have confidence in your surgeon. A second opinion can help you to understand your surgical options, as well as clarify your expectations and feelings prior to undergoing back surgery.
ABOUT FOX VALLEY ORTHOPEDICS (FVO)
FVO was founded in 1973 in Geneva, Illinois for the purpose of providing exceptional comprehensive orthopedic care in an environment that puts patients first. FVO provides a vast range of bone and joint surgery and care through its advanced imaging center, sports medicine center, and ambulatory surgery center. Dedicated to the community, Fox Valley Orthopedics provides team physicians to many local high schools and is the official team physician group for the Kane County Cougars. The practice serves communities throughout Chicago with offices in Geneva and Elgin. For more information, go to http://www.fvortho.com.