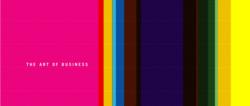 "Our thirst for knowledge and wish to be immersed in China, down to every detail, has led us to establish a permanent office in Beijing," Regina Rubino.
Santa Monica, CA (PRWEB) December 16, 2012
IMAGE: Global Vision founder Regina Rubino has opened a new office in Beijing, China (Beijing Image Global Vision Branding Design Consultants Ltd) where rapid development and an expanding economy have created growing demand for strategic brand identity design.
Rubino's new venture is no idle decision. Much of the past 15 years have seen the award-winning designer in the region, providing creative services with her partner Robert Louey for projects such as the Grand Hyatt Shanghai, Park Hyatt Shanghai, Park Hyatt Beijing and Yintai Beijing Development. Most recently she has contributed to the first Andaz Hotel by Hyatt in Asia, Andaz Shanghai.
"Our thirst for knowledge and wish to be immersed in China, down to every detail, has led us to establish a permanent office in Beijing. China's rich culture, sophisticated society, dynamic architecture and cities, and the vast natural beauty have for many years inspired us. It is an honor to expand our presence there," Rubino says.
Since the start of the 21st Century (the dawn of the Asian Century), Rubino has witnessed a significant shift in interest toward China. Expanding alliances and opportunities have attracted people and businesses from all over the world, all of whom are eager to contribute and benefit from the burgeoning global economy. She says it has also been exciting to work with a new generation of Chinese, who are full of passion and creativity and enthusiastic about their prospects as a new world leader.
Rubino believes her accomplishments and international reputation provide IMAGE: Global Vision with a unique opportunity to leverage her experience, social sourcing, and sway to bridge the gulf between Asian and Western culture mindsets.
"We want to be on the ground, to bridge the gap between the perception and reality of China. The global community is connected on so many levels. We'll all benefit as we engage and share our ideas, experiences and knowledge. We hope to express new and perhaps innovative perspectives through our work with international businesses," she says.
Rubino's lifelong enchantment with Asia brightened in 1992 when she was invited to Indonesia to participate in a joint venture. The project was expected to last a year. But the New York City native who also serves the Greater Los Angeles business community from her base in Santa Monica, California stayed for a decade. Jakarta was her first stop. Other opportunities eventually led her to Hong Kong.
Her vast experience creating strategic brand identity designs throughout Asia, America and Europe, coupled with her viewpoint on China, provide the authentic international credentials needed to consult on luxury life-style matters that relate to art, music, nightlife, fashion, food, architecture.
"We love the mix of traditional culture and heritage with emerging lifestyles within the Chinese homeland. Although mature as a people and a society, the population is relatively young and vibrant, intelligent, respectful and successful," Rubino says.
Through the years, Rubino has won over 300 international communication arts awards with long-time collaborator Robert Louey, while offering Fortune 500 companies and other major entities assistance in creating strategic brand identity systems that solve complex communications challenges. Rubino intends to draw on her celebrated campaigns of the past to create future projects in China that assure mutually beneficial outcomes. She hopes her work will encourage more ventures and creative exchanges between the Chinese and United States business communities.
"Blending emotionally stunning imagery with simple yet powerful language, and solving communication challenges with sensitivity and joy has been our hallmark for 25 years. But we'll also be adapting to this new century and cultural exchange. We must transcend pre-conceptions so that our strategy and brand identity designs are a dynamic blend of diverse peoples and fresh ideas."
For more information about Regina Rubino, Robert Louey, http://www.imageglobalvision.com, http://www.robertloueydesign.com, http://www.loueyrubino.com or email reginarubino (at) imageglobalvision (dot) com, call +1(310) 998-8898 or write to 2525 Main St., Santa Monica, CA., 90405, USA.