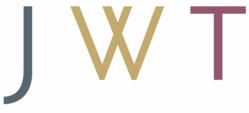 Most Tweeted Brands acts as a barometer for the brands in the world
São Paulo (PRWEB) December 14, 2012
JWT Brazil has announced the launch of Most Tweeted Brands, a new Web-based tool that analyzes the real-time popularity of brands using Twitter data.
Using Millward Brown's BrandZ report to identify the top 100 most valuable global brands and 50 most valuable brands in Brazil, Most Tweeted Brands tracks brand mentions from over 200 countries and analyzes an average of 2 million tweets per day in multiple languages. The result is a lightning-fast top-line look at brand buzz in an interactive and visual format for major brands around the world.
"Most Tweeted Brands acts as a barometer for the brands in the world—updated every minute and with aggregate periodic reports," said Fernand Alphen, Head of Planning for JWT Sao Paulo. "Used intelligently, selecting brands and markets, Most Tweeted Brands can be a powerful tool to plan content strategies in the social network of brands—not only comparing competitive brands in terms of category, but also in terms of equality. It can also act as a sensitive alarm to anticipate eventual problems in brand reputation."
Embracing JWT's WORLDMADE philosophy, Most Tweeted Brands blends technological innovation and the international imagination to create a powerful and visual new tool for brands around the world.
Alphen added, "JWT has an arsenal of global tools that allows us to monitor and track performance of brands in social networks." For Alphen, "Most Tweeted Brands is a fun and instructive tool that helps to visually express analysis."
Patrice Lamiral, Strategy Director at JWT Sao Paulo, was involved in the development of the site and explained that Most Tweeted Brands represents "an evolution in providing relevant information to aid decision-making." The information is designed to be readily accessible for marketing professionals and the public alike. "Our mission here is to provide clients with a solution that best represents what is being said of their brand on a daily basis, and do this in a fast and easy way. Less technical, but not less rich," said Lamiral.
Top-ranking global brands analyzed include Facebook, Apple, Google, Amazon, Samsung, Disney, Starbucks, Nike and Coca-Cola.
Most Tweeted Brands can be accessed at http://www.mosttweetedbrands.com. The tool can target analysis to countries and regions, and is available to the public free of charge. Plans to include more customizations and qualitative analysis within the tool are currently underway.
ABOUT JWT
JWT is the world's best-known marketing communications brand. Headquartered in New York, JWT is a true global network with more than 200 offices in over 90 countries employing nearly 10,000 marketing professionals. JWT consistently ranks among the top agency networks in the world and continues a dominant presence in the industry by staying on the leading edge—from producing the first-ever TV commercial in 1939 to today, developing award-winning branded content. JWT embraces a "worldmade" philosophy, making things inspired by the world through blending technological innovation with international imagination. JWT has forged deep relationships with clients including Bayer, Bloomberg, Brand USA, Cadbury, Diageo, DTC, Ford, HSBC, Johnson & Johnson, Kellogg's, Kimberly-Clark, Kraft, Macy's, Nestlé, Nokia, Rolex, Royal Caribbean, Schick, Shell, Smirnoff, Unilever, Vodafone and many others. JWT's parent company is WPP (NASDAQ: WPPGY). For more information, please visit http://www.jwt.com and follow us @JWT_Worldwide.