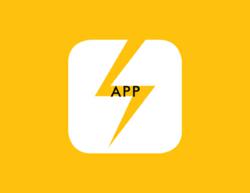 New York, NY (PRWEB) December 17, 2012
Breaking News: Management of the international Spark Design Awards have announced their sixth competition. Spark>App will join Spark>Concept, Spark>Product, Spark>Spaces, Spark>Mobility and Spark>Communication Awards.
Spark Director, Peter Kuchnicki, expects a strong response for the new event. "The Spark>App Awards build on Spark's reputation for innovative competitions. Spark is always looking at new ways to offer finely-tuned competitions and strong promotional opportunities to our community. Mobile Apps are growing in importance to society and design is a key factor in their use."
The Spark>App Awards Call For Entry starts December 17 at Earlybird pricing for submissions. The final deadline and Jury will be in October, 2013 and Spark will celebrate the winners in early 2014. The competition is international, with the Jury and Celebration taking place in California. "Designers are strongly encouraged to enter their best projects," Kuchnicki said. "Getting your design out there and generating buzz are important steps in marketing your work and skills."
COMPETITION OVERVIEW
The Spark>App Awards are for apps that are published and available to the general public, companies or organizations. The emphasis is on products that are in the major app marketplaces.
Spark>App is for a wide range of applications for mobile devices like smartphones and tablets. Entrants will include app designers, communication designers, software programmers, engineers, sales, marketing and PR departments, design firms, companies and any organization with great apps.
The app categories include games, books, business, telecom, education, entertainment, finance, health & fitness, lifestyle, media, medical, pharmaceutical, photography, shopping, social, sports, tools, travel, mobility, weather and many others.
Spark>App has specific criteria include interface elegance and beauty, societal benefit, interaction, utility, practicality, innovation, suitability, useability, efficiency, performance, functionality, connectivity, general need and usefulness, realization of potential and as Kuchnicki adds, "of course– Sparkyness!"
PROCESS
The Competitions are judged along the same lines as other Spark events—same Criteria, Categories, website and registration system. They are multi-disciplinary and multi-level. They are two-phase competitions.
Since this competition is designed for completed, professional work, there is one fee pricing tier—with Earlybird, Standard and Late variations.
The Spark>App entry process is conducted online, via the Sparkawards.com website. No materials, boards or designs are delivered to Spark App. All entries are made at the website and first phase judging takes place online as well. Phase 2 has a live jury, with the VIP jurors using, discussing and reviewing uploaded Apps.
"We expect that Spark>App will perform a useful function for app designers, said Kuchnicki. "Spark>App will identify the best designs, articulate their qualities and raise standards. Most importantly, we'll help promote these designs and designers and give them the recognition they deserve."
How to Participate
Interested parties can participate by joining the Spark community, contributing ideas and attending events like the Spark Winners Celebrations and exhibits. Designers can enjoy the further benefits of entering the competitions, gaining recognition and publicity for their skill and creativity. The entry system is simple and straightforward, with registration at the Spark website: http://www.sparkawards.com.
Bonus Info
Spark is proudly sponsored by Autodesk, Core77, ArchNewsNow, Archinect, Bustler, Pluo Consulting and RIOT Creative Imaging.
SPARK 2013 Competition Schedule
Spark>App—Call For Entry is active
Spark>Concept & Student—Call For Entry March 1
Spark>Communication—Call For Entry April 1
Spark>Product—Call For Entry April 1
Spark>Spaces—Call For Entry April 1
Spark>Mobility—Call For Entry April 1
The Spark Design Awards are an international design competition series with many categories. Spark's core mission is to help create a better world though design excellence. Spark entrants are an extraordinarily diverse group of talented people and companies, from university students, to the world's leading electric car companies and forward-thinking Fortune 500 companies.
The Spark competitions are open to all designers, including students (in Spark>Concept). The Spark Community may be joined at no cost. The Spark competitions have a variety of entry fees, depending upon the event. Submissions are made at the Spark website. Juries, composed of design professionals and experts, meet online and in person to choose Finalists and Winners.
Learn more about this organization and all these competitions at the Spark website landing page at http://www.sparkawards.com.