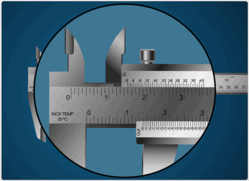 "When workers are engaged in their training, we see much higher retention rates when we measure pre- and post-test scores," said Andrew Kauser. "These updated animations help deliver a more effective training curriculum to our clients."
Buffalo Grove, Illinois (PRWEB) December 18, 2012
TPC Training Systems is building additional in-course animations to Hand Tools on their e-Learning platform. The popular TPC Online™ fundamentals course will feature animations that offer highly detailed visual explanations of the safe and proper use of hand tools.
The new animations are scheduled to become available to TPC Online™ clients within the next month. Designed to increase visual interest and user interaction, these animations enhance the detailed training content TPC Training Systems is known for. TPC constantly strives to provide its clients with a curriculum that increases learner engagement and improves comprehension of the subject matter while training.
"When workers are engaged in their training, we see much higher retention rates when we measure pre- and post-test scores," said Andrew Kauser, President, TPC Training Systems. "These updated animations help deliver a more effective training curriculum to our clients."
TPC Online™ is a web-based learning platform that provides access to TPC technical skills and safety related courseware, assessment tests, and on-the-job training guides. E-learning gives organizations the tools to assign, track, and report on technical skills and safety training 24 hours a day and 7 days a week.
As part of its commitment to offering a total training solution, TPC Training Systems will continue to perform updates to additional titles in the future.
For additional information about TPC Online™, and TPC Training Systems visit http://www.tpctraining.com. You can also contact us at 800-837-8872.
About TPC Training Systems: TPC Training Systems is a division of Telemedia, Inc. a privately held company, with headquarters in Buffalo Grove, IL. A leader in industrial skills and safety training, TPC offers a variety of products and services to support clients' technical and safety skills development needs. TPC's self-study manuals, eLearning programs, and instructor-led training classes have been used at more than 40,000 client sites globally to train over 3.5 million skilled workers.