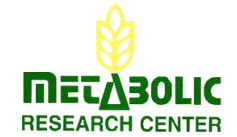 Metabolic Research Center changed my life ~Lori
Jacksonville, FL (PRWEB) December 17, 2012
Metabolic Research Center has been focused for the past 25 years on developing the highest quality nutritional supplements, herbs and vitamins to support weight loss and health. The company has recently launched an ecommerce website at http://www.weightloss mrc.com to provide these products to those looking to lose weight and improve health.
Some of the products that can be found on the ecommerce website are the Metabolic Super Veggi Drink, a propreitory blend of vegetables, amino acids and proteins which is an excellent aid in weight loss; and B12 Complex Supreme, a unique liquid high potency blend of all eight B Vitamins, which increases metabolism and reduces signs of stress.
About Metabolic Research Centers: MRC is a holistic weight loss and life management program with 75 locations in 19 states. Developed by board certified physicians and registered dieticians, MRC programs are nutritionally sound, research based and designed for long term weight-loss success.