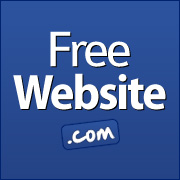 New York, NY (PRWEB) December 19, 2012
In an article released today on their website, the experts at FreeWebsite.com discuss the ancient Mayan prediction that the world will end on December 21, 2012. Currently the government and NASA are doing their best to debunk these myths.
With December 21, 2012 is quickly approaching, many are wondering if the ancient prediction will come true. There are multiple theories on how the world will end. Some believe that a giant comet is going to strike earth; others believe that another planet will collide with earth. Every day NASA and the government are receiving thousands of letters from scared people who are seeking advice on how to prepare. However, according to NASA (see http://www.nasa.gov/topics/earth/features/2012.html#end), there is no evidence that remotely supports these theories. Similarly, the government has made a statement promising that the world will not end anytime in 2012.
"In the past year, we have seen a significant increase in internet use," commented a representative from FreeWebsite.com. "These numbers are predicted to continue to increase in 2013, so it is imperative to have an online presence that can be found easily."
Since the government and NASA are promising that the world is not ending, we must continue to prepare for 2013. It is predicted that internet use and search will only continue to increase. As a result, it is crucial for businesses and individuals to be easily found online.
FreeWebsite.com offers customized websites and takes the hassle out of designing, publishing and updating your website. They also offer search engine optimization services that help your site get listed in search engines like Google, Yahoo, and Bing. FreeWebsite.com also can assist with social media integration and exposure on popular social media sites like Facebook and Twitter.
To learn about how to establish your online presence in 2013 visit: http://www.freewebsite.com/mayan-doomsday-prediction-is-a-myth-promises-government-and-nasa/
About FreeWebsite.com: FreeWebsite.com breaks down barriers to website ownership by providing attractive, easy to maintain websites, complete with content, at a low price. To learn more, visit FreeWebsite.com.