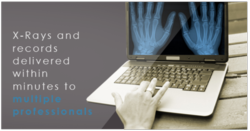 It's crucial for mobile radiology businesses to have not only the trained technologists who can perform the needed procedures but also the office support staff to help keep the company running. - Ken Kern of MediMatrix.
Faribault, MN (PRWEB) December 27, 2012
As demand increases for mobile medical services, more people are investigating what it takes to establish their own portable radiology business. It can be profitable, but there's a lot to consider before investing a great deal of time and money into this new business venture. Here are the Top Five Mistakes of hopeful mobile radiology companies - avoid these mistakes, and increase radiology business for your firm this year:
UNDERESTIMATING ENROLLMENT AND LICENSING PROCEDURES
It can take months for new health care providers to become enrolled with Medicare and receive a National Provider Identifier number. An NPI is a unique 10-digit identification number required by the Health Insurance Portability and Accountability Act of 1996 (HIPAA). The Centers for Medicare and Medicaid Services issues an NPI number to all health care providers in the United States. Both Medicare enrollment and an NPI number are necessary to professionally run a portable x-ray business.
Just as important is adhering to the laws some state and county governments have set up to ensure mobile businesses are legitimate. Some of these regulations consist of, but are not limited to: audits, licensing and insurance plans. State and county government specialists can explain specific regulations and enrollment procedures.
OFFERING TOO MUCH TO TOO MANY
Some providers hoping to increase their portable radiology business will expand their service area and the types of procedures they offer. It's important for start-up companies to choose local territories with a good potential customer base. New business owners often ignore the expense of traveling and turn-around times, and that's to their detriment. It's also vital for portable radiology companies to determine which procedures are most needed in the area they decide to service. Be it X-rays, ultrasounds or heart studies, portable x-ray companies must know what their potential customers need and have the ability to provide them efficiently.
UNDERESTIMATING THE COST
Running a portable radiology business can be very expensive, especially when you consider the cost of the X-ray equipment. Company owners need to choose equipment that will fit what they currently need, yet will be useful as the business grows. Some hardware vendors are now offering leasing options on scanning equipment and that can minimize initial capital expenditures.
Choosing the right vehicle is essential since it will need to provide enough space to accommodate all that hardware. Other considerations that will affect the bottom line are things like gas mileage and deciding whether to purchase a new or used vehicle.
NEEDING MORE EFFECTIVE SOFTWARE
Some providers are using a Picture Archiving and Communication System (PACS) to store and retrieve their electronic images. A PACS machine is somewhat costly and can be a hassle to maintain. It also limits the practice management ability of the provider. Other mobile radiology providers are choosing a more secure, encrypted system such as MediMatrix that offers long-term storage of images and reports along with billing and integration.
FORGETTING THE SUPPORT STAFF
"It's crucial for mobile radiology businesses to have not only the trained technologists who can perform the needed procedures but also the office support staff to help keep the company running," says Ken Kern of MediMatrix. "If no one's back in the office manning the phones, customers can't get through. Fewer calls for service mean less revenue and new providers struggling to succeed certainly can't afford that."
About MediMatrix:
MediMatrix is a division of WebInterstate, Inc. MediMatrix develops software solutions that simplify mobile radiology business operations and easily integrate with your clients' radiology systems. Our flagship product, MediMatrix, is a practice management service designed for the mobile medical industry.