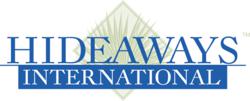 Portsmouth, NH (PRWEB) December 18, 2012
Portsmouth, NH — Today, Hideaways InternationalTM reveals its timely list of the world's hottest "non-fiscal" cliffs to experience in 2013. "All the talk of a looming fiscal cliff got us thinking about the real, must-see-in-your-lifetime cliffs we've encountered in 34 years of global travels," says Mike Thiel, Founder/President of Hideaways International™, Inc.(http://www.Hideaways.com), this country's premier travel club. "Our picks for 'Top 7 Non-Fiscal Cliffs' are dramatic sea cliffs with breathtaking views and heart-stopping drop-offs, the kind where the outlook is actually inspiring. And, unlike the impending fiscal cliff, each one will leave you feeling on top of the world."
Here are the "Cliff Notes" on Hideaways.com's Top 7 Non-Fiscal Cliffs
1. Capri, Italy: This rocky island off the picturesque Amalfi Coast has towering cliffs that harbor countless caves and rock formations and offer awe-inspiring views. "Capri is a magnet for the rich, famous, and powerful, a place to enjoy the high life both literally and figuratively," says Thiel. Hideaways hotel picks: Hotel Villa Marina Capri or Capri Palace.
2. Ta Cenc Cliffs, Malta: On Malta's outlying island of Gozo, the Ta Cenc (pronounced "Ta Chench") cliffs rise some 470 feet above sea level. "Gozo is where the Maltese and savvy Europeans go to chill out—but a walk along the very accessible edge of the Ta Cenc Cliffs will get your heart racing," says Thiel. "From these heights, you can drink in absolutely stunning views of the cobalt Mediterranean." Hideaways resort pick: Hotel Ta' Cenc.
3. Cliffs of Moher, Ireland: Soaring more than 700 feet above a wild five-mile stretch of Co. Clare, where the Irish coastline meets the rugged Atlantic Ocean, the Cliffs of Moher are one of the most impressive natural landscapes in all of the Emerald Isle. "The finest view of the cliffs is from the observation area at O'Brien's Tower," says Thiel. "On a clear day, you can see all the way to the Aran Islands, 30 minutes away by ferry." Hideaways hotel pick: Dromoland Castle.
4. Na' Pali Coast, Kauai: "Pali" means "cliffs" in Hawaiian, and Kauai's northern coastline has them in spades. "There's nothing quite like hiking along the 11-mile Kalalau trail," says Thiel. "Jungle, waterfalls, and colorful birds flitting about to the left; dolphins and whales frolicking in the azure Pacific to the right!" Hideaways resort pick: St. Regis Princeville Resort.
5. Cabo Girao, Madeira: This lofty sea cliff is set along the southern coast of the island of Madeira, in this Portuguese archipelago off the Atlantic coast of North Africa. Towering as much as 1,932 feet above sea level, these cliffs are among Europe's highest. "A transparent glass skywalk similar to the one at the Grand Canyon was recently unveiled here, so you can experience a vertigo-inducing view over the rocky cliff face—it has a real 'gasp' factor," says Thiel. Hideaways hotel pick: Reid's Palace.
6. White Cliffs of Dover, England: Composed mainly of soft, white chalk, Dover's famous White Cliffs are highly symbolic and undoubtedly one of Britain's most spectacular natural features. "A series of dramatic cliff-top walks offer spectacular year-round views of the busy English Channel and the French coast," says Thiel. Hideaways hotel picks: Make this a day trip from London, and stay at The Athenaeum or Corinthia Hotel London.
7. Santorini, Greece: An ancient volcanic explosion created the island of Santorini's distinctive crescent-shaped rim of steep, 1,300-foot cliffs. "Just as impressive as these cliffs are the ever-changing cloudscapes and the special light that permeates this panorama," says Thiel. "Ah, to be sipping a glass of wine on the terrace of a hideaway clinging to these cliffs . . . completely mesmerized by the vista!" Hideaways resort picks: Mystique or Vedema Resort.
"Hopefully, this whole issue of the impending 'fiscal cliff' will disappear soon," says Thiel, "but thankfully, these majestic and awe-inspiring natural cliffs will be around to 'wow' us for generations to come."
For a full review of Hideaways' "Top 7 Non-Fiscal Cliffs," go to http://www.Hideaways.com/Cliffs.
###
About Mike Thiel
Mike Thiel founded Hideaways International™ in 1979, traveling round the world over the last three-plus decades, sampling and reporting on its best destinations, lodgings, and travel experiences. He has become a sought-after guest on radio and television news and talk shows across the country. http://www.hideaways.com/bio
To arrange an interview with Mike Thiel, contact Gail Richard at 603-430-4433, ext. 112, or pr (at) hideaways (dot) com.
About Hideaways International™
Hideaways International, Inc., which operates the Hideaways Aficionado® Club, has been seeking the best-of-kind and the out-of-the-ordinary for its savvy, discerning, and well-traveled members for more than three decades. Members, who hail from around the world, range from notable celebrities, musicians, publishers, authors, captains of industry, and politicians to ordinary folks with extraordinary taste. All are part of this lively community with a passion for travel away from the madding crowds.