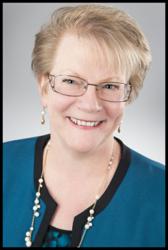 Real change requires us to rewire our brains to view the 'new normal' as just plain 'normal'.
Orlando, Florida (PRWEB) December 19, 2012
Change is inevitable, and according to Change Management expert, Marianne Carlson, there are ways to minimize the stress associated with change.
"We know that change is coming," says Carlson, "but if we manage it well, we'll be able to accept it and really benefit from it."
There are a number of steps each person can take in order to face the changes that will undoubtedly be thrust upon them in the coming months. Those steps include the following:
1. Don't be too critical. Change is difficult, and there are actually biological reactions in the brain that cause us to avoid change. So if an individual feels reluctant to accept the changes in his life, he shouldn't beat himself up over it. Recognize that resistance to change is a natural reaction that we are hard-wired to experience.
2. Set incremental goals, and celebrate each accomplishment. Start by simply accepting that the change is necessary or in some way beneficial. Once the change has been logically embraced, the process can begin to achieve the next incremental goal. Setting small, attainable goals, and rewarding oneself when each one is achieved, will feed the brain with positive input to counteract the negative reactions we naturally produce when faced with change.
3. Don't declare victory too early. Carlson explains, "Real change requires us to rewire our brains to view the 'new normal' as just plain 'normal'. That takes time and consistent action over a longer period."
Whether the change in question is a personal New Year's resolution, or it's something that is thrust upon us by an external force, any change will be less painful and more beneficial if approached with a positive attitude and a plan that includes positive reinforcement. Real change isn't easy, but it can be both necessary and beneficial. And it is best accomplished with time, commitment and proper Change Management.
About Marianna Carlson:
Marianne is a leader in helping businesses and professionals strategically plan and implement change and transcend difficult corporate transitions. She the author of Ten-Fold Marketing: Growing Your Business by Growing Your Heart, and is also an accomplished speaker and corporate trainer. When change presents problems, Marianne presents solutions. Find out more at http://emcie.com/mariannecarlson/.