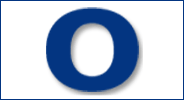 Technology continues to be successfully incorporated into college curriculums, bringing professors and students together.
Foster City, Calif. (PRWEB) December 17, 2012
Online-Education.net, a resource for current and prospective students, recently launched "High-Tech in Higher Ed," an infographic that examines how the adoption and integration of new tech devices, such as e-readers and tablet devices, continues to reshape the college education learning experience.
According to a recent study, 86 percent of undergraduate students own a laptop, 15 percent own a tablet device, 12 percent own an e-reader device and 62 percent own an Internet-capable smartphone. Because the latest generation of college students grew up with this technology, it should come as no surprise that they not only own, but are increasingly using their tech devices during their studies.
A majority, 75 percent, of undergraduate students believe technology can help them achieve their academic goals. In turn, institutions of higher learning are responding, making e-readers and tablet devices available to students.
"Students and teachers are finding the benefits of using tablets in the classroom," discussed Kevin Phang, spokesperson for Online-Education.net. "Seventy-five percent of students who use iPads reported an improved learning experience."
Because students want to access course materials via their mobile and tech devices, part of the edu-tech shift toward tablets and e-readers has led to the rise of the e-textbooks, an alternative to traditional, printed textbooks and online study halls that allow students to connect virtually via their tech devices.
"Advances in technology are designed for the modern student," shared Phang. "Technology continues to be successfully incorporated into college curriculums, bringing professors and students together."
For information on how technology impacts post-secondary education, as well as up-to-date information on online schooling and education news, visit OnlineEducation.net.
About Online-Education.net
Online-Education.net is a one-stop source for students and prospective students. In addition to interactive career coaching, the site offers information on courses, online degree programs and computer training. Online-Education.net is owned and operated by QuinStreet, Inc. (NASDAQ: QNST), one of the largest Internet marketing and media companies in the world. QuinStreet is committed to providing consumers and businesses with the information they need to research, find and select the products, services and brands that meet their needs. The company is a leader in visitor-friendly marketing practices. For more information, please visit QuinStreet.com.
###