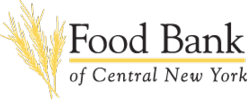 Syracuse , NY (PRWEB) December 16, 2012
Dr. Energy Saver Syracuse took part in the 2nd Annual Tops Friendly Markets Food for Families event at Tops Westvale on Friday, December 14, 2012. This is one of many like events being held at the three Tops locations between December 7 and 14.
These events, held at Tops North Syracuse, Fayetteville, and Westvale, help raise money and awareness for hunger in the area; customers can purchase Little Brown Bags of Hope that provide necessary items for families in need.
Four volunteers from Dr. Energy Saver, Co-Owners Paul Esposito and Liam O'Neill, Certified Energy Associate John Michelotti, and Marketing Manager Josh Hammond, were more than happy to attend this awareness event from 8-11 a.m. at Tops Westvale. "As a new business, we take great pride in giving back to the community," states Marketing Manager, Josh Hammond.
The Food Bank of Central New York hosts this event each year and says, "This event is to bring awareness to shoppers about the issue of hunger in our community and highlights the opportunity to get involved – through the purchase of Little Brown Bag of Hope or through a monetary donation." This food bank supplies food to 268 emergency food programs in the area, and is so thankful for all the support of the local community.
Dr. Energy Saver Syracuse strives to help homeowners make energy efficient investments that leave their homes healthier and more comfortable. Their team has more than 30 years of home improvement experience, and is ready to serve valued customers with a complete home energy audit or even a free estimate on replacement windows and doors, air sealing, or spray foam insulation. Serving Hastings, Fulton, Syracuse, LaFayette and surrounding areas, contact Dr. Energy Saver Syracuse today for more information.