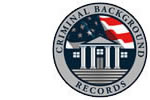 Post-hire background screening policies should be clear and well understood by all employees. The purpose should be protecting employees and those they come in contact with
Waltham, MA (PRWEB) December 18, 2012
On December 2, 2012 the Los Angeles Times reported on the Boy Scouts' of America's past opposition to background checks for their volunteers and how an organized effort thwarted efforts in the Federal Government to tighten requirements for such screenings on volunteers. http://www.latimes.com/news/local/la-me-scouts-screening-20121202,0,3619516.story
CriminalBackgroundRecords.com thinks implementing these post hire background checks should be mandatory for organizations with employees or volunteers who spend time with at risk populations such as children.
Eventually, as child abuse scandals continued to appear in the headlines, the BSA finally agreed to a program of background screening in 2008. (ibid) While these efforts certainly are to be applauded a telling comment appeared in the LA Times article.
In a news release from the BSA they said the "state of the art" screenings would complement its "nationally recognized" youth protection program.
But the new policy had a flaw: It did not cover volunteers already in the organization. http://www.latimes.com/news/local/la-me-scouts-screening-20121202,0,3619516.story
The LA Times article continues to highlight incidence of abuse by volunteers that were in the organization prior to the implementation of the new screening policy and, subsequently, not required to go through the process.
Background screening is a key component to the hiring process, but a weakness in this process is highlighted when policies change or come into place. Based on the example in the LA Times article it would appear advantageous to screen or rescreen existing volunteers or employees when a hiring policy dramatically changes. However, companies and organizations are beginning to conduct post-hire screening, often in the form of drug screening, and have a policy in place as part of their risk management programs.
Many proponents of background screening suggest that the ultimate purpose of a background check is to create a safe or risk adverse work environment. It is the role of a company or organization to protect their employees both within the physical work environment as well as with other employees and colleagues. Risk management is at the core of background screening.
At Florida Gulf Coast University policies are being reviewed in regards to background screening. While it remains a contentious process, the core purpose is risk management and protecting both the employees and students. http://www.eaglenews.org/faculty-questions-criminal-background-checks-1.2797630#.ULuJ4oYwKM8
Adam Almeida, CEO and President of CriminalBackgroundRecords.com. suggests:
Post-hire background checks are useful every three years or as part of an annual review process, position change, or change in hiring policies, such as the addition of background screening or the introduction of a new background screening policy. The use and frequency of post-hire background checks varies from organization type and industry but especially need to be in place for roles that have direct contact with at-risk populations like children and the elderly.
Post-hire background checks might be conducted when:

An employee moves from a non-financial role to a financial role
An employee moves into a position that requires driving or use of a company vehicle
An employee moves into a supervisor or management role
An employee promotes to a "C" level position such as CFO, CEO, or COO
An employee transfers locations within an organization
A policy change occurs within a company or organization concerning background screening or criminal histories
Almeida further adds, "Post-hire background screening policies should be clear and well understood by all employees. The purpose should be protecting employees and those they come in contact with during work hours, and it should be known that they have the right to understand why a post-hire background screening might occur."
Post-hire background screening should be conducted by a third-party background screening company, one that adheres to the policies of governance over the background screening industry and keeps up-to-date with all changes to regulations. Third-party background screening companies employ information researchers at the county courthouse level as well as current databases. Further, they can ensure the safe and secure transfer of information. And, perhaps most importantly, a third-party background screening company can assist a company or organization in setting up a legally compliant Post-Hire Background Screening policy.
CriminalBackgroundRecords.com can assist any organization or company in setting up a Post Hire Employment policy. For more information contact bd(at)infoeinc(dot)com