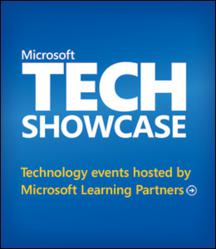 Irvine, CA (PRWEB) December 17, 2012
QuickStart Intelligence, the largest Microsoft Gold Learning Partner in the western United States, today announced upcoming free "First Look" Tech Seminars designed to thoroughly inform information technology professionals and others about three key Microsoft technologies, Microsoft Lync 2013, SQL Server 2012, and Windows Server 2012 all presented by award-winning subject matter experts and experienced QuickStart instructors.
First Look – Microsoft Lync 2013
Friday, January 25, 2013 from 9am until 12pm Irvine, CA
Microsoft Lync is an enterprise-ready unified communications platform. Lync connects people everywhere, on Windows 8 and other devices, as part of their everyday productivity experience. Lync provides a consistent, single client experience for presence, instant messaging, voice, video and a great meeting experience.
First Look – Microsoft SQL Server 2012
Thursday, December 20th, 2013 from 9am until 1pm Beaverton OR
Microsoft SQL Server is a cloud-ready information platform that will help organizations unlock breakthrough insights across the organizations and quickly build solutions to extend data across on-premises and public cloud.
First Look–Microsoft Windows Server 2012
Friday, December 21st, 2013 from 9am until 1pm Irvine, CA
Windows Server 2012 redefines the server category, delivering hundreds of new features and enhancements spanning virtualization, networking, storage, user experience, cloud computing, automation, and more.
The QuickStart "First Look" Tech Seminar Series
The QuickStart "First Look" Tech Seminar series is designed to give business and technology professionals at early but thorough look at the newest versions of key strategic Microsoft platforms as they are being introduced. This early evaluation opportunity can speed a business' time to adoption which in turn can accelerate its time to value from these emerging technologies.
Each of these special events are being presented free of charge and are open to the public.
For more information, go to http://www.quickstart.com/events/index.aspx. To learn more about the extensive selection of public courses available from QuickStart, please visit http://www.quickstart.com.
ABOUT QUICKSTART INTELLIGENCE
QuickStart Intelligence, a Corinthian Colleges Company headquartered in Irvine, CA, is a leading provider of IT training solutions with locations throughout the Western United States. For 23 years, over 200,000 IT professionals throughout the world have come to QuickStart as their source for IT technical and developer training. One of the largest privately held Microsoft Gold Learning Partners in the United States, QuickStart Intelligence has been recognized for an unprecedented four times as Microsoft's Worldwide Partner of the Year in Learning Solutions. For more information, visit http://www.quickstart.com.