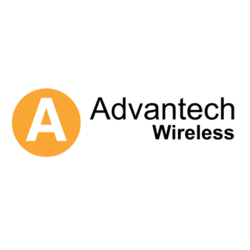 Suwanee, GA (PRWEB) December 14, 2012
Advantech AMT Corp. USA, a subsidiary of Advantech Wireless Inc. announced today that it has received new orders totaling $1.7 M for its DISA Certified MIL-STD-188-165A, AMT73L SCPC Modem from a major military supplier in the US.
The AMT73L SCPC Modem is part of the Advantech Wireless high throughput, highly reliable and flexible family of Modems that includes the AMT75 which encompasses ASI HD Video, Telco and IP interfaces in the same platform and the FLS-100 that in addition includes IPE allowing throughput up to 155Mbps in these modems. The AMT73L is designed to fulfill two way satellite communication requirements in Defence Satellite Communications Systems (DSCS) and Wideband Global SATCOM System (WGS).
"Once more we have proven unrivalled flexibility with our Software Defined Radio Architecture for our modems, which not only provides high throughput and reliability, but also an upgrade path for the ever demanding application challenges," states Paul Sandoval, VP Americas. Paul further commented, "We have successfully and uniquely integrated our True SCPC, spectral efficiency and throughput capabilities to our Discovery VSAT platform, which allows adaptive dual waveform from a single appliance SCPC/MF-TDMA (RCS) using our patent pending A-SAT™ technology."
The good news is that Discovery A-SAT™ can be an overlay to the installed base of AMT73L DISA Certified Modems or AMT75 modems. These SCPC networks could be seamlessly integrated to the Discovery A-SAT™ platform to incorporate also DVB-RCS waveform.
About Advantech Wireless
Advantech Wireless, an ISO 9001: 2008 certified corporation, is shaping the world with leading-edge wireless broadband communications. Since 1988, Advantech Wireless is a solutions provider, manufacturing and deploying networking for broadband connectivity, broadcast solutions and backhaul requirements using satellite and terrestrial wireless communications. Products include: Terrestrial Microwave Radios, Antenna Controllers, Fixed and Deployable Antennas, SSPAs, Block-Up Converters, Frequency Converters, Satellite SCPC Modems and VSAT Hubs & Terminals. For further information please visit the company's web site at: http://www.advantechwireless.com/news/.