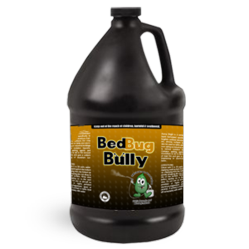 ...a bed bug victim or even a bed bug contractor should opt for a bed bug solution that is organic-based.
Cincinnati, OH (PRWEB) December 17, 2012
Bed bug spray offers a way to kill bed bugs fast and easy. However, My Cleaning Products said the right spray to use is one that is effective and safe. And so, it recommended its own bed bug product to the public. Additionally, it advised the purchase of it this Christmas season as it's currently available at a discount.
Basically, bed bugs are small, sneaky pests that feed on human and some animal blood. Though they don't transmit diseases, they could still negatively affect a person's general well-being. Their bites are generally painless but to others, it could trigger allergies that could leave nasty marks. That and the fact that they could make a victim out of anybody also enables them to bring negative emotional impacts. Particularly, they could cause anxiety and paranoia to others.
Because of the annoyance and those health problems that they could bring in, bed bugs are considered pests. And as pests, they have to be eliminated.
However, according to My Cleaning Products, the use of bed bug spray is the ideal way to eradicate the said blood-feeding pests. As mentioned, they make the process fast and easy. Apart from that, they also make it inexpensive.
Of all the bed bug products though, MCP stated that a bed bug victim or even a bed bug contractor should opt for a bed bug solution that is organic-based. It said that besides being effective, it must also be safe to keep anybody exposed to it from chemical health risks. And because its Bed Bug Bully contains no strong chemical ingredients and has passed several federal programs and guidelines as pesticide-exempt, it asserted it is the bed bug spray that house owners and pest-control contractors need.
But affordable as Bed Bug Bully is at its regular price, My Cleaning Products said it's now even more inexpensive. And as it explained that's because it dropped its price by 20% as its Christmas present to its clients. It said that all a person needs to do to get the discount is just to type in the code "HOLIDAY" at checkout. However, it added that the markdown is valid only until December 25 so it urged buyers to purchase it before Christmas ends.