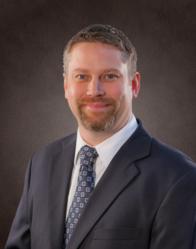 Patrick adds immense depth to our team with his industry knowledge. We are delighted to welcome this immensely capable professional to our team as we work to continue innovating in design, technology and safety with our products.
Portland, OR (PRWEB) December 17, 2012
Supera Anesthesia Innovations, inventor of the Pureline™ brand of oxygen concentrators for use in veterinary anesthesiology, is happy to announce the addition of a new full-time professional to its team — Patrick Berg — who augments the Supera Anesthesia Innovations team with over a decade of experience.
Berg's expertise in both sales and as a veterinary technician includes his most recent position, honing his territory sales manager experience at DVM Resources/Animal Health International. In his time with DVM his accomplishments included growing his current territory by 400% over the previous year's sales.
"Patrick learned about the veterinary industry from bottom to top," says Brian Lawson, President and Founder of Supera Anesthesia Innovations. "He understands the needs of veterinarians, the challenges they face, and what it takes to improve the profitability of their businesses."
Berg's duties will include developing and organizing a sales territory, working with the current product line-up at Supera Anesthesia Innovations, promoting the new products on the slate for 2013, and developing programs and services that will contribute to company goals for profitability and return on assets.
"Patrick adds immense depth to our team with his industry knowledge," continues Lawson. "We are delighted to welcome this immensely capable professional to our team as we work to continue innovating in design, technology and safety with our products, most notably our Pureline™ brand."
Pureline™ Oxygen Concentrators:
Supera Anesthesia Innovations is proud to present a revolutionary new line of oxygen concentrator technologies for veterinary anesthesia here in the U.S. for the first time. While similar machines have been in use in Europe for years, Supera Anesthesia Innovations has perfected the technology, added safety features, and now is making this money-saving equipment available here. The built-in E-tank manifold on the M6000 and OC6000 models allows mobile use of the machine without power.
###
About Supera Anesthesia Innovations:
Supera Anesthesia Innovations is a Portland, Oregon based company and the countries leading innovator of oxygen concentrator technology for veterinary anesthesia applications. Since 1993, Supera Anesthesia Innovations has consistently improved the safety and quality of veterinary medical equipment. Supera Anesthesia Innovations designs and manufactures high-quality, precision anesthesia machines, stands, wall mounts, tabletops, vaporizer products, medical gas, suction and oxygen delivery products. For more information on Supera Anesthesia Innovations, please call 877-620-1500 or visit http://www.superavet.com