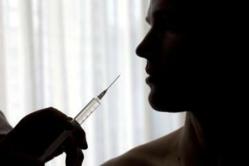 Palo Alto, CA (PRWEB) December 17, 2012
Curēus, The new generation medical journal, published a controversial scientific paper detailing a study of opiate addiction treatment in China using brain lesioning.
Opiate addicts hold extremely high recidivism rates and traditional treatment methods have been unable to break the significant physiological connection this class of drugs holds on the brain. Although the side effects were significant, brain lesioning techniques used in a clinical study environment, showed some promise. The controversy surrounding the nature of clinical trials in China, and the process of patient consent that they engender, causes many medical journals to shy away from publishing papers such studies. After rejection by other journals peer review process, this paper was published on Curēus.
"Curēus does not look at its role in the journal process as one of a gatekeeper. Except for cases of fraud or clear malfeasance, we believe all ideas ought to have their day in the public conversation. The wisdom of the many has been proven statistically more accurate than the opinion of a select few…no matter how learned and judicious they may be. For this reason, Curēus was happy to publish this controversial paper and let the community begin a dialog," said Tobin Arthur, President, Curēus.
Time magazine has subsequently picked up on the controversial topic involving brain lesioning for opiate addiction treatment in an article titled: Controversial Surgery for Addiction Burns Away Brain's Pleasure Center. Author Maia Szalavitz tackles the topic mentioning two studies published on the topic previous to the most recent paper published in Curēus.
About Curēus
Based in Palo Alto, California, Curēus is the new generation medical journal. Leveraging the power of an online, crowd-sourcing platform, Curēus promotes medical research by focusing the publishing process on the people who create it, resulting in better research, faster publication and easier access for everyone. For more information, visit http://www.cureus.com. Leading physicians from all over the world have joined the unparalleled Curēus Editorial Board to lend their support to the medical publishing revolution Curēus is leading.