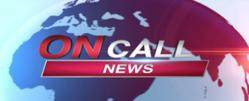 On Call News has reinvented the art of public relations...
Los Angeles, CA (PRWEB) December 15, 2012
Marketing firm All Access Placement has announced the official launch of their new online video news release company On Call News. After soft launching over the past year On Call News is now a fully functional company whose services are available to clients of any size.
Public relations (PR) firms can be used to enhance a company's image or to publicize the launch of a new product or service. Traditionally, public relations firms were geared towards getting their clients as much print, TV and radio coverage as possible. However, the Internet has been a complete game changer and the old guard PR firms have not adapted as well to technology as some of the new kids on the block.
Enter On Call News, the latest superstar firm to rock the world of public relations. On Call News specializes in spreading their client's message by creating innovative customized video news releases designed to resemble actual news broadcasts that are then blasted throughout cyberspace. On Call News has taken both the political and corporate arenas by storm by hiring a full staff of journalists, producers and seasoned news anchors that are on call twenty four hours a day seven days a week.
In the event of a political or corporate media crisis, On Call News has become the go to PR firm thanks to their ability to write and produce news clips that can be distributed to hundreds of national media outlets within one hour.
In the world of the 24-hour news cycle On Call News has mastered the art of spinning potentially damaging publicity by immediately producing news videos that voice an opposing view to the damaging situation.
On Call News is a division of All Access Placement, for more information please visit their website http://www.oncallnews.com