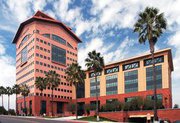 Tame the inner beast with IPL technology to achieve permanent hair removal.
San Diego, CA (PRWEB) December 15, 2012
Shaft Medical San Diego, the area's leading aesthetic medicine practice providing the full range of advanced cosmetic procedures, now offers the FDA-approved Prolite IPL (Intense Pulsed Light) system for permanent laser hair removal.
Traditional methods of hair removal such as shaving, tweezing, waxing, or creams can be time consuming, short lasting, and costly over time. The efforts to remove unwanted hair can leave bumps, nicks, and burns. Since 1995, lasers have been proven to effectively remove hair with minimal discomfort with long lasting results.
The Prolite IPL system uses beams of highly concentrated light and interchangeable filters to safely deliver light to penetrate hair follicles. The different colored filters produce various colors of light which are absorbed by different structures in the skin used to treat conditions of the skin such as blemishes, rosacea, facial blood vessels, leg veins, and hair removal.
The ProLite IPL system San Diego and La Jolla uses a red filter for hair removal, producing red and infrared light that is absorbed by melanin, the skin's pigmentation. Melanin is more concentrated in the hair shaft and follicle causing more light to be absorbed there and destroy the hairs within them. During a light pulse, the temperature of the hair follicle rises and becomes damaged once it reaches 79 degrees Celsius for a predetermined very short period of time.
Shaft Medical offers the ultimate in safe hair reduction technology by utilizing the ProLite IPL system. This method has been shown to reduce up to 50% of hair regrowth after an average of one to two treatments. Hair of most colors can be treated, however, darker hairs have more melanin and is easier to remove. Also, the densest areas of hair respond best.
The number of treatments can vary anywhere from four or more treatments and varies from person to person. The treatments are usually scheduled every 4-6 weeks to allow optimal hair growth. Maximum hair loss may not be seen for several weeks after each treatment.
Laser hair removal is used to permanently reduce unwanted hair growth on various areas of the body including:

Upper lip
Nose, ears and eyebrows
Chin and upper neck
Bikini area
Arms and legs
Underarms
Back, chest and stomach
The FDA-approved ProLite IPL system, now offered at Shaft Medical San Diego, can also be used for skin rejuvenation, reduction of skin pigmentation irregularities, elimination of spider veins and visual capillaries, and for the treatment of skin conditions such as rosacea and acne.
About Shaft Medical San Diego
Shaft Medical San Diego specializes in the very latest advanced aesthetic medicine procedures.
As San Diego's leading provider of Automated FUE Hair Transplantation, the practice offers NeoGraft "No Linear Scar" Hair and Eyebrow Restoration, MiXto SX Micro Fractional Skin Resurfacing Laser for acne scars and skin rejuvenation, PureLight Cellulite Heliotherapy, Alma Accent XL Radio Frequency Laser for skin tightening, QuadraSculpt Liposuction Body Contouring Surgery, Prolite IPL Laser for hair removal and facial rejuvenation, Laviv Personal Skin Cell Cloning Therapy and NeoGraft LTS Cold Laser for acne and enhanced hair growth, as well as Xeomin, Botox, Dysport, Juvéderm, Radiesse, Latisse for eyelash growth, and varicose vein and spider vein treatment.
Shaft Medical's modern and highly discrete La Jolla office serves clients throughout Southern California including San Diego, Orange, Riverside and Los Angeles counties, and the Palm Springs area.
For more information about Prolite IPL Laser Hair Removal San Diego and La Jolla, please see the Company's website at http://www.shaftmedical.com.